So, you're thinking about cosmetic surgery? It's probably one of the biggest decisions you will ever make. Cosmetic procedures have the potential to completely change your appearance. You need to be sure it is the right decision for you and, once you are, it's important to find a cosmetic surgery clinic with the relevant skills, training and experience – such as Aesthetics of Essex.
A guide to choosing a cosmetic surgery clinic
There are five important steps that you should follow when selecting a cosmetic clinic.
Book an appointment with your GP
You may be excited about the prospect of having cosmetic surgery. But before you get your hopes up, it's often worth contacting your GP. They usually have a good understanding of your health and can advise on how any health issues would affect (or be affected) by the procedure. A GP can also offer general information about surgery and may be able to recommend a surgeon in the local area.
Do thorough research
Research is a vital step when choosing a cosmetic clinic. Start by identifying clinics that offer the desired procedure and 'study' each of their websites in turn. Generally speaking, you're looking for a clinic that is established and experienced, with the client's best interests at heart.
The clinic itself must be registered on the Care Quality Commission (CQC) and you should check that its surgeons are GMC registered and insured to practice in the UK. Here at Aesthetics of Essex, we tick all of these boxes and our lead surgeon – Mr Fallahdar – specialises in aesthetic procedures.
Visit the clinic
Once you've narrowed down your options and found a suitable fully-registered clinic, it's a good idea to pay them a visit. This will give you a much better idea of what the clinic is actually like. You can assess the safety and cleanliness of the premises, get a feel for the staff, and check out its location.
Aesthetics of Essex is within easy reach of many towns and villages in the South East of England. Even if you live further afield, we're definitely worth a visit. Our cosmetic clinic is just 10 minutes from the M25. We always welcome drop-in visits and we'll happily give you a tour of the clinic.
Talk with the surgeon
Before you commit to having the procedure, ideally, you should speak with the surgeon. Most high-standard clinics – including the Aesthetics of Essex – now offer a free consultation appointment. This is your chance to make the most of the doctor's expertise. Discuss what you want to change and why, ask as many questions as possible, and make sure you are fully informed.
You may feel uncomfortable asking for information, but a professional clinic will put your interests first (above their own) and they will do everything in their power to answer your questions.
Consider your final decision carefully
Cosmetic surgery is a big step and you must be confident it's right for you. Even after attending a consultation, you're under no obligation to go ahead. A good cosmetic clinic will not put you under pressure or rush you into the decision. They will give you the facts and allow enough time for you to think carefully about your final decision.
During the initial consultation, Mr Fallahdar provides honest information about the procedure – including how it is carried out, the expected results, and the possible risks. He won't force you into a decision. He simply offers his expertise and leaves you to make up your own mind, in your own time.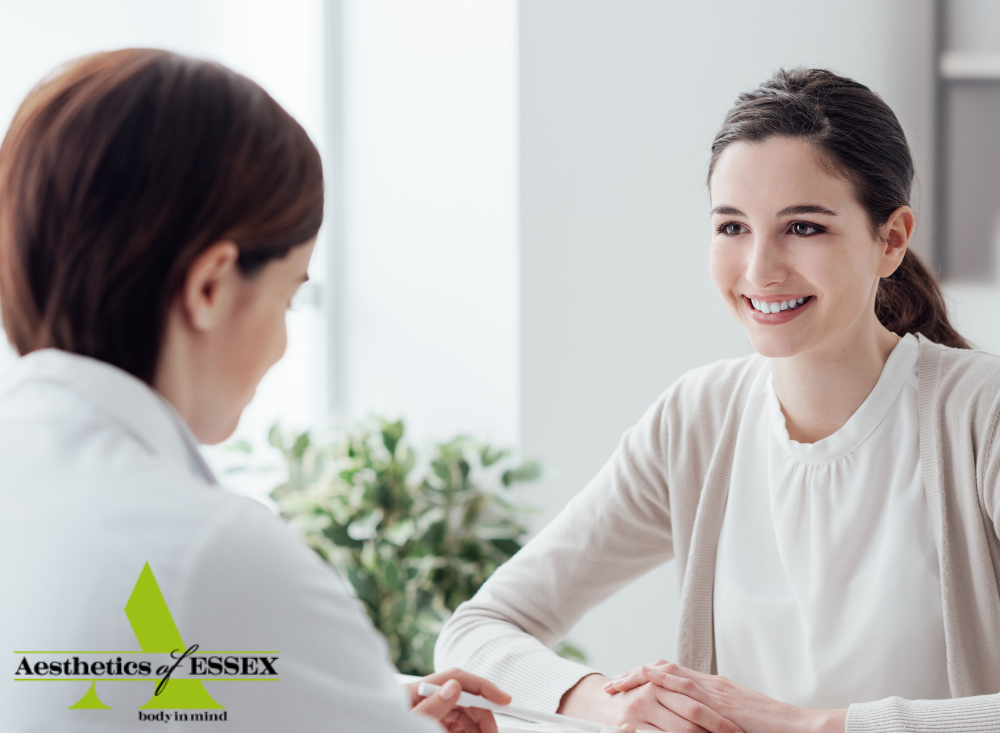 Why choose Aesthetics of Essex?
Aesthetics of Essex is an established and award-winning cosmetic surgery clinic. We offer both surgical and non-surgical procedures, all designed to rejuvenate your look. The surgeons on our team are experienced and classified and our priority is your safety and wellbeing.
If you're looking to have cosmetic surgery in Essex, please feel free to get in touch. Either call us today on 01708 225555, send an email to info@aestheticsofessex.co.uk or simply pop into the clinic.