What are Dermal Fillers?
Fight the inevitable signs of ageing and look years younger with our wrinkle-removing dermal filler injections and collagen stimulating treatments at Aesthetics of Essex!
Dermal fillers rejuvenate the face by lifting facial wrinkles and smoothing out deep folds that appear on the face.
There are three different types of facial injectables:
Dermal fillers
Neuromuscular Toxins
Collagen Stimulators (Sculptra®)
Each one has its own specialist use in cosmetics, but the two most commonly seen at Aesthetics of Essex are dermal fillers and collagen stimulators. These create a fuller, healthier, more youthful look – reducing the appearance of lines and wrinkles and restoring facial contours. The type used will depend on your personal requirements.
Dermal filler injections
Here at Aesthetics of Essex, we offer one of the best dermal fillers treatment in Essex – that is, Juvederm®. This is a highly popular dermal filler for mild, moderate and deep wrinkles, folds and creases. It is often used to correct scarring and common treatment areas include the lower face around the mouth and the creases from the nose to mouth.
Dermal filler is made of Hyaluronic Acid, which is the body's own natural skin plumper and so has an almost impossible risk of an allergic reaction. Skin is moisturized with this hyaluronic acid and naturally occurring sugar. It keeps our skin hydrated via absorption of the water. As we age, this volume of hyaluronic acid decreases and fine lines begin to appear that will eventually turn into wrinkles. In the lips, this causes thinning, loss of fullness, volume and definition.
We like to use the full Juvederm range here at Aesthetics of Essex. Juvederm is an FDA approved substance but "It's the Injector, not the syringe" is one of our favourite sayings. Results are based on the skill of the nurse/ doctor injecting not so much the product being used. Our injectors have years of experience in the industry – but don't take our word for it, come into clinic for a consultation and listen to their knowledgeable advice before proceeding with any treatment.
An alternative to dermal fillers in Essex
We also love to use collagen stimulating fillers at Aesthetics of Essex – learn more about them here.
We also currently offer Sculptra® Aesthetic fillers. In contrast to dermal fillers (which are made from hyaluronic acid), these are collagen stimulators that are made from poly-L-lactic acid – but, none-the-less, they rejuvenate the face in a very similar way.
As we grow older, our skin loses collagen, reducing its elasticity and firmness, and creating a saggy, thin appearance. By restoring some of the lost collagen, Sculptra® injections create a natural-looking, youthful appearance. They're a well-known skin treatment, designed to stimulate collagen and deep tissue regeneration in the face – and as a result, they encourage softness, plumpness and moisturisation of the skin.
Contact Aesthetics of Essex today
If you would like to find out more about dermal fillers in Essex or have any questions about the procedure, please feel free to get in touch. We offer all clients a free-of-charge consultation – which is a chance to speak to our dedicated, experienced team members, discuss your concerns and get all the information that you need to make an informed decision.
Both our dermal fillers and collagen stimulators are both safe to use and leave no scarring. However, we do not recommend using both in the same target area of skin and this is something you should discuss with our experts when you visit.
For more information about dermal fillers in Essex and to book your appointment, either give us a call on 01708225555  or 01708222224. Alternatively, send an SMS to 07999 442318 and we'll respond as soon as possible.
Contact Us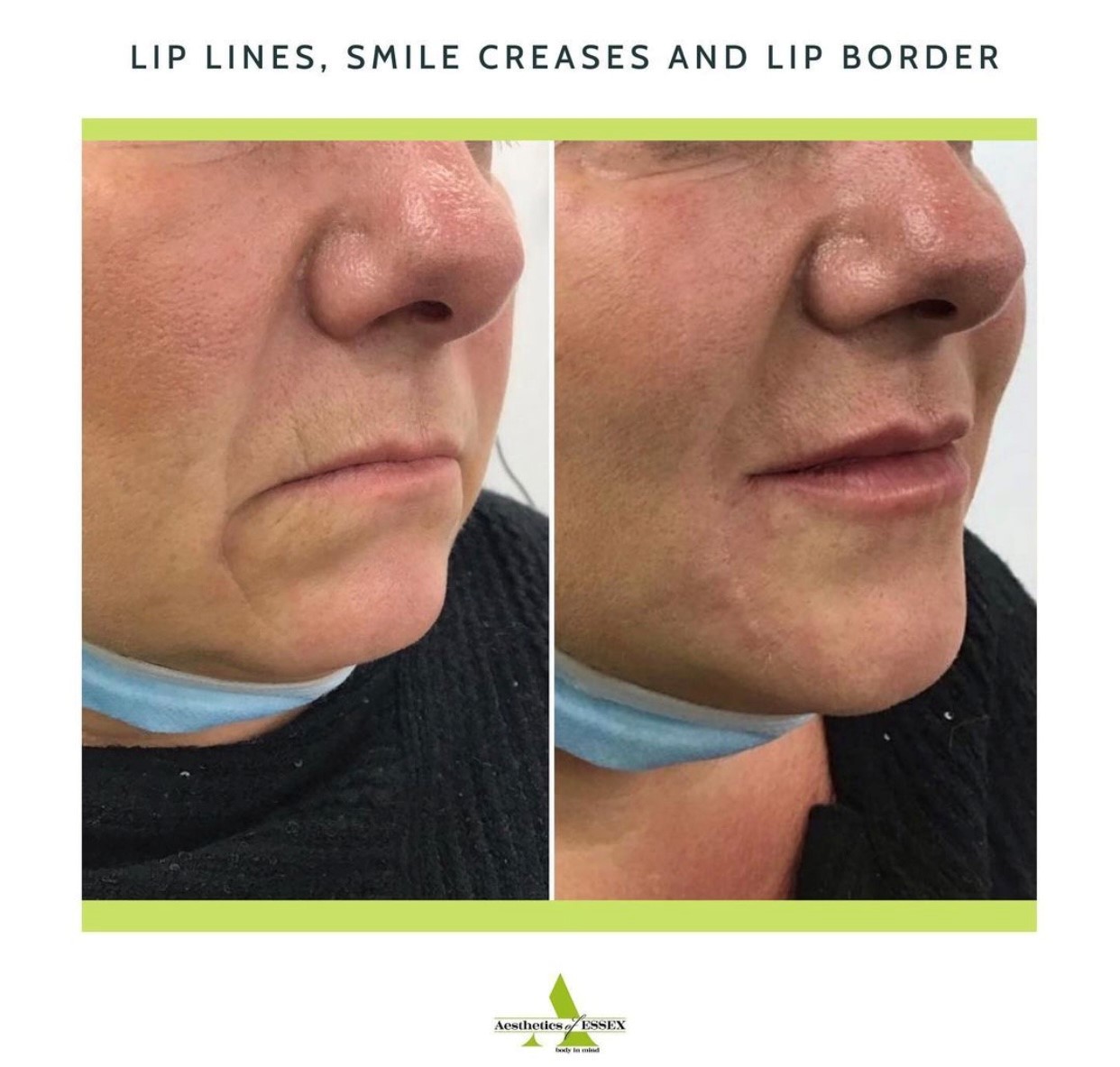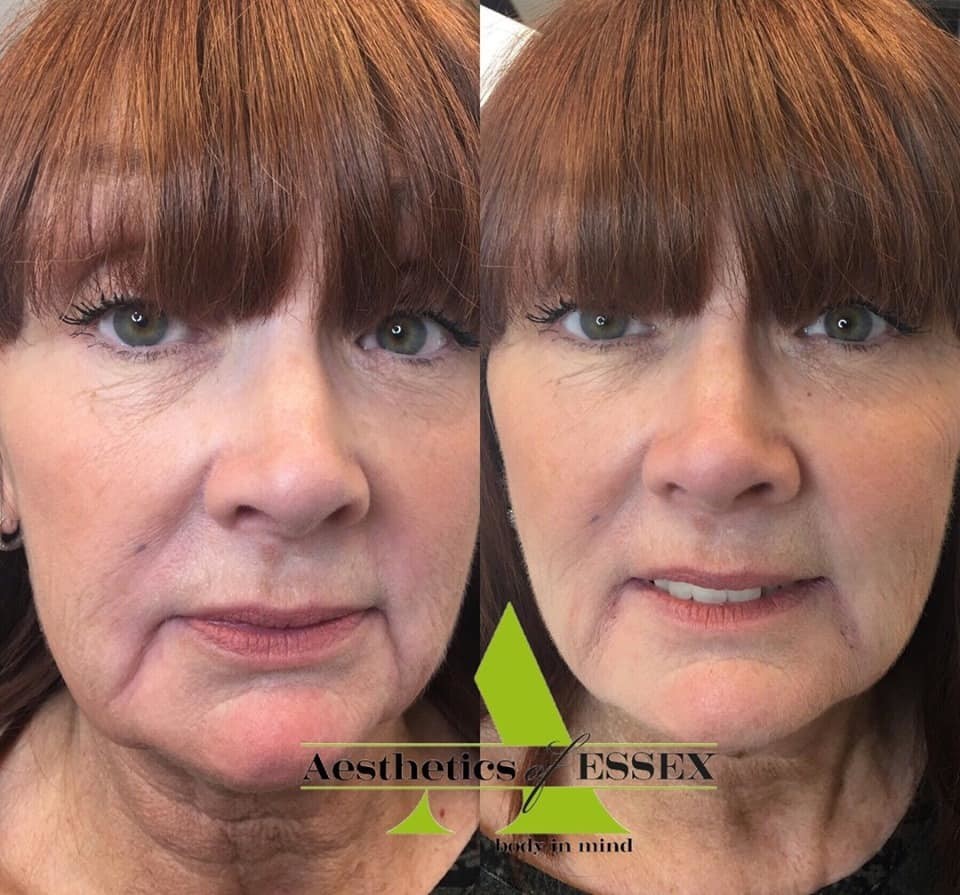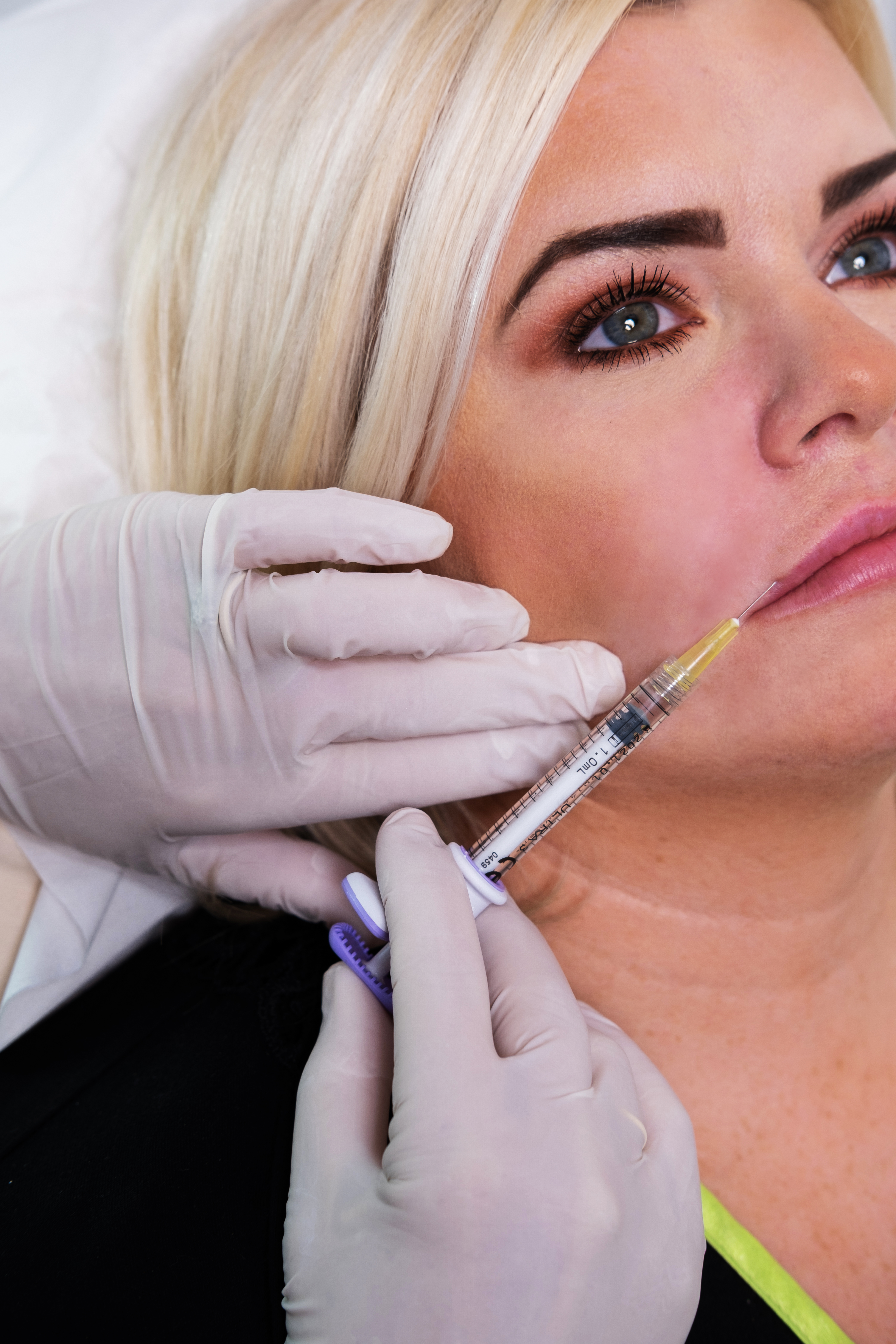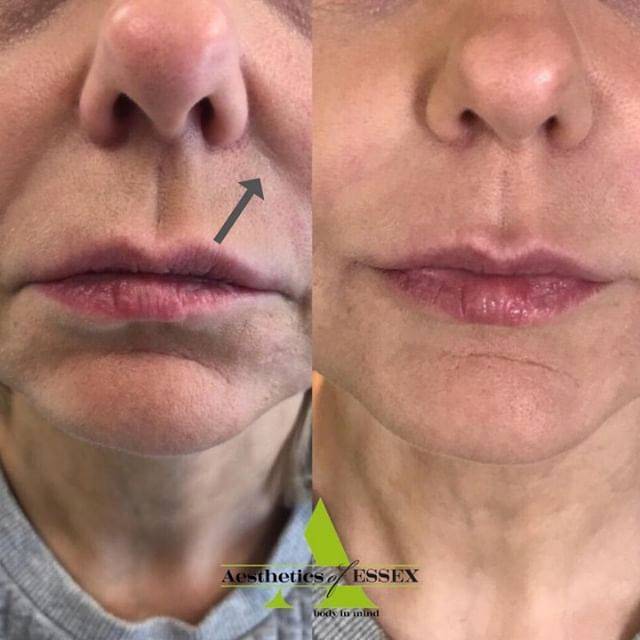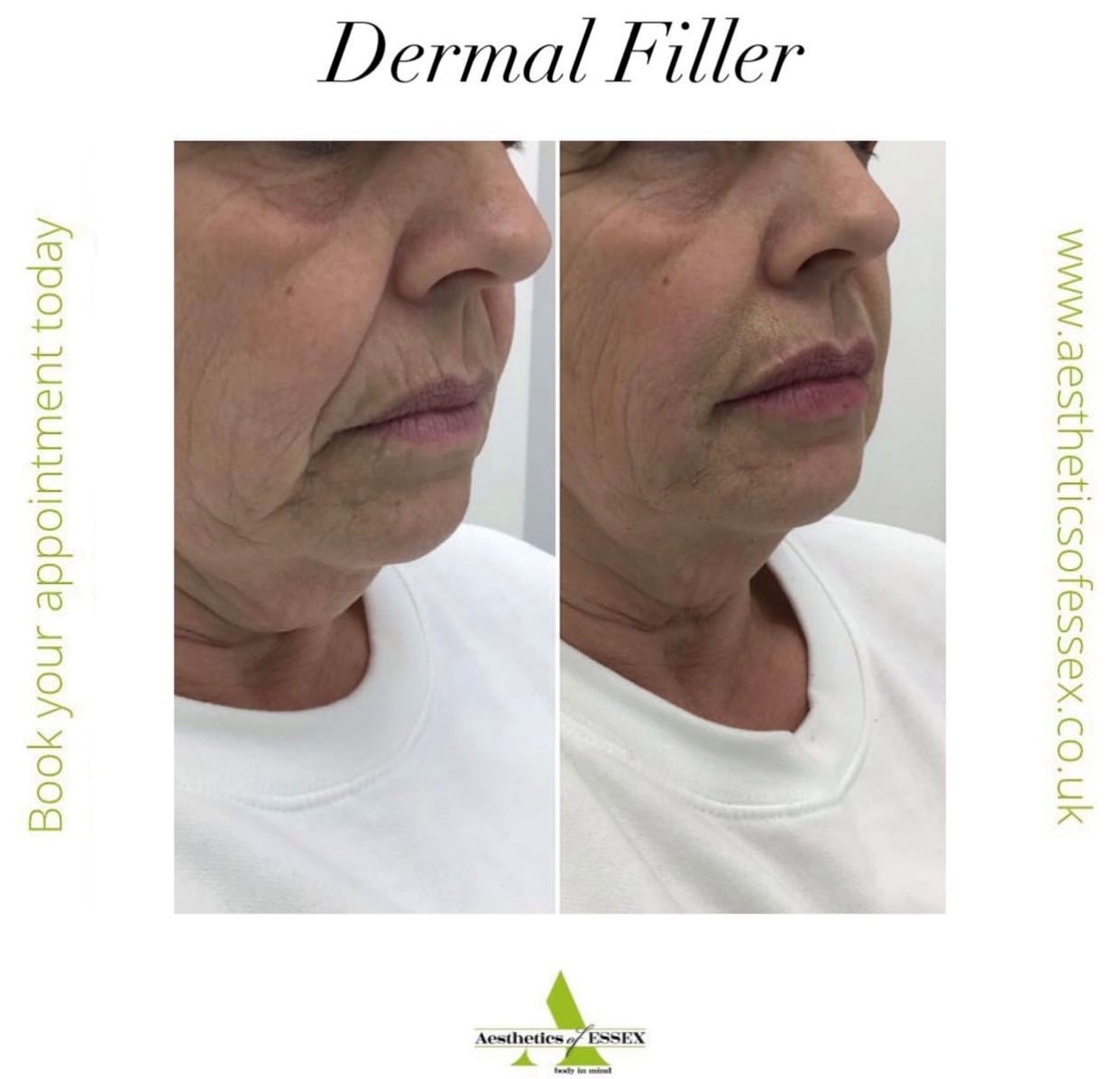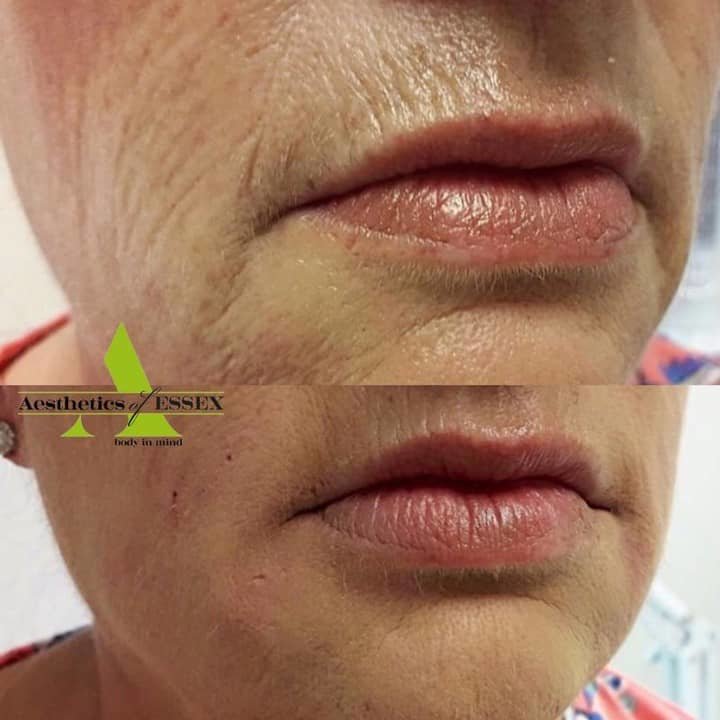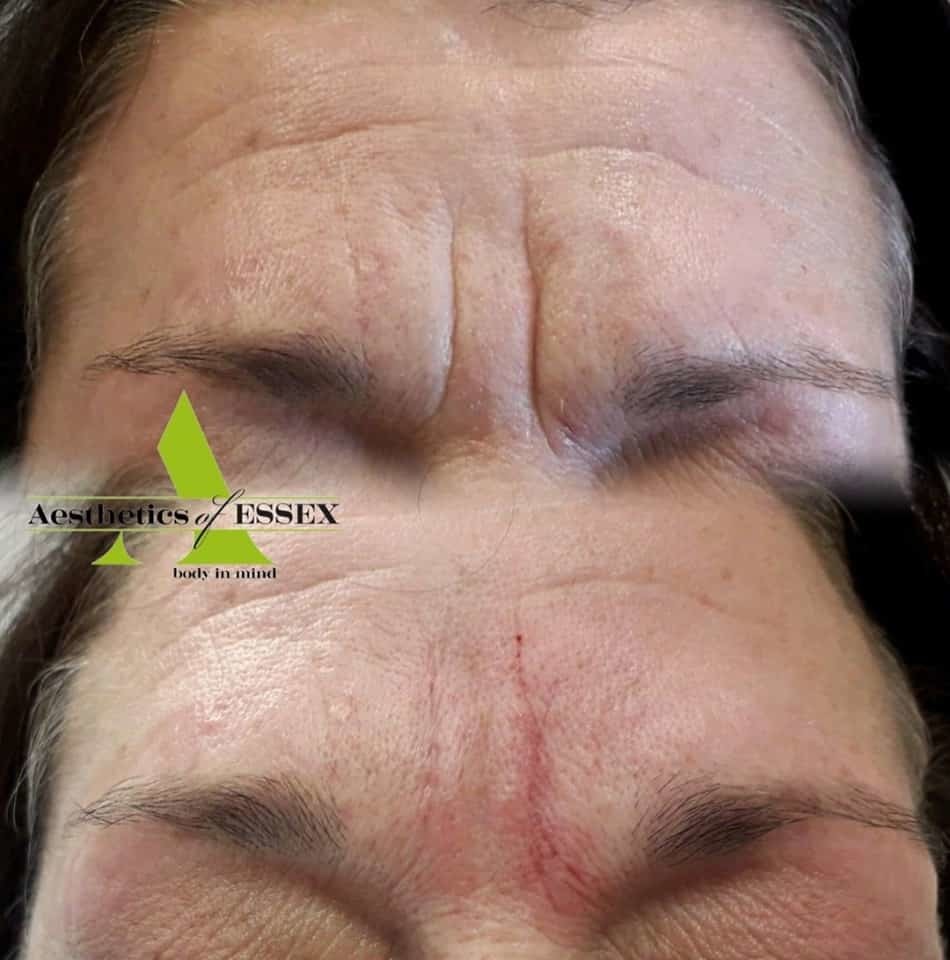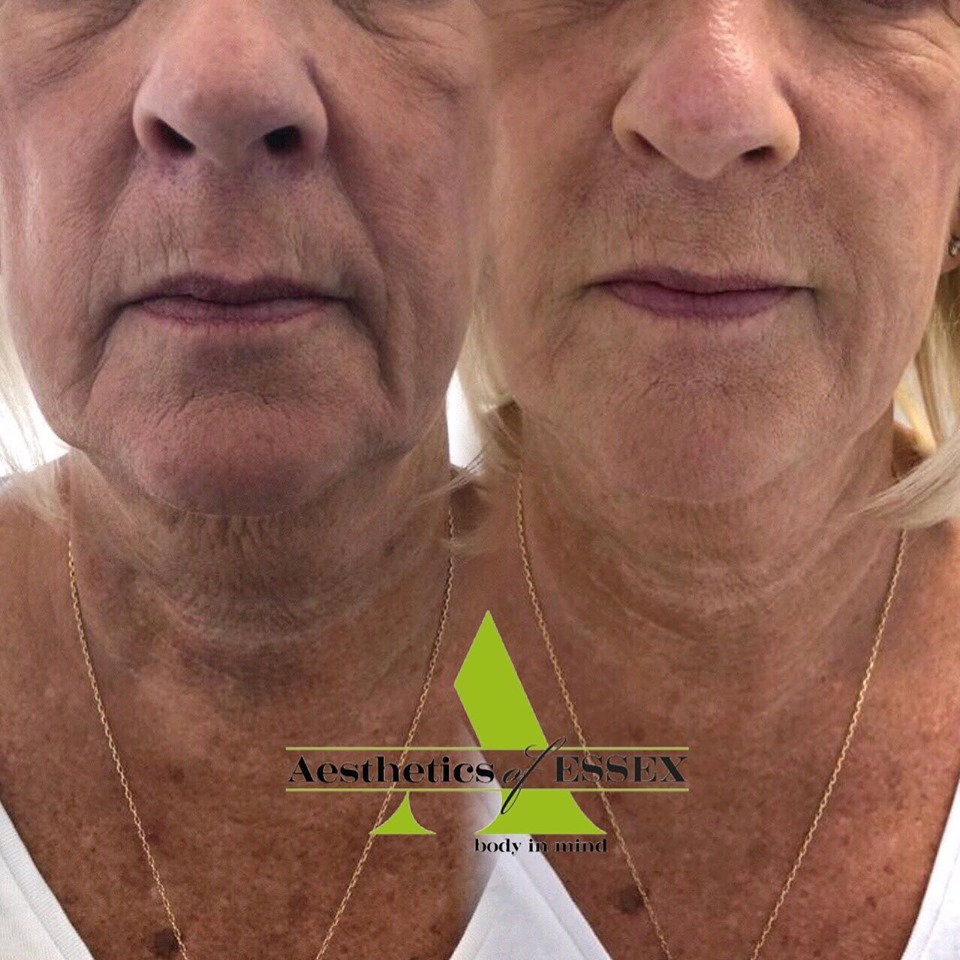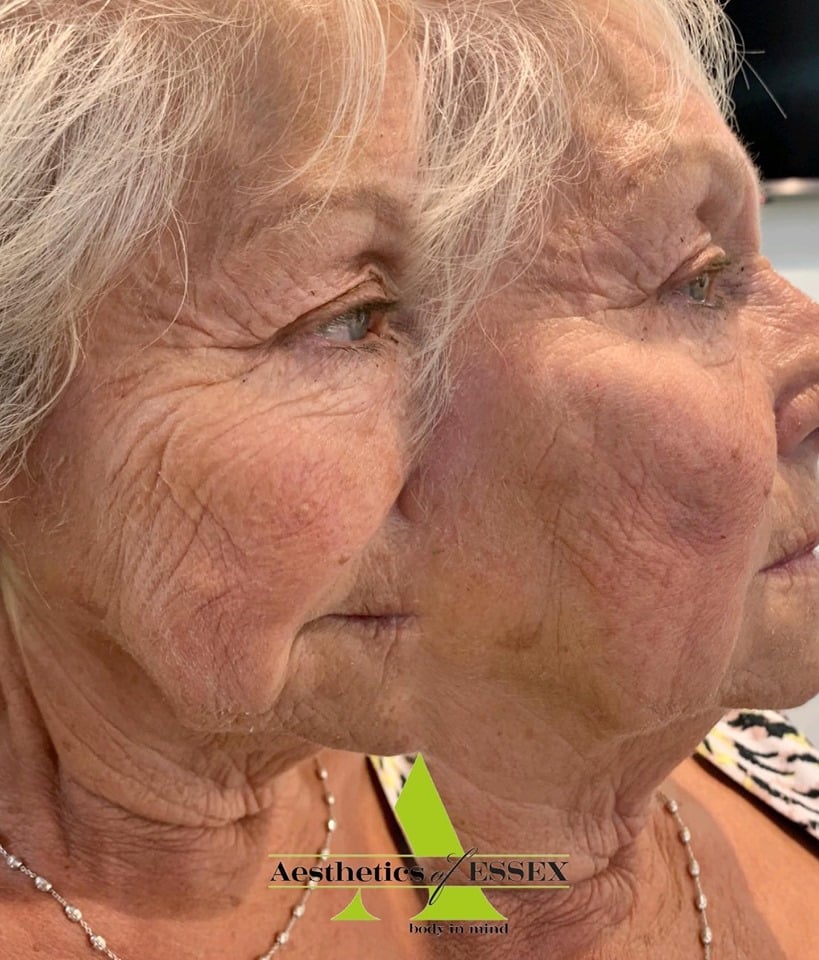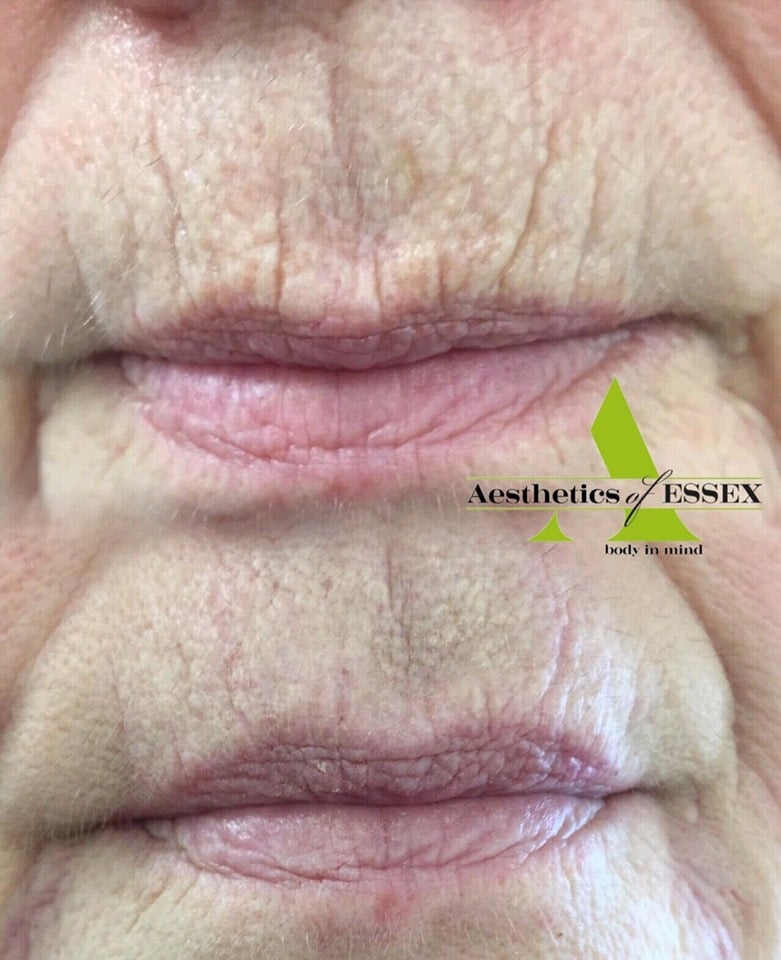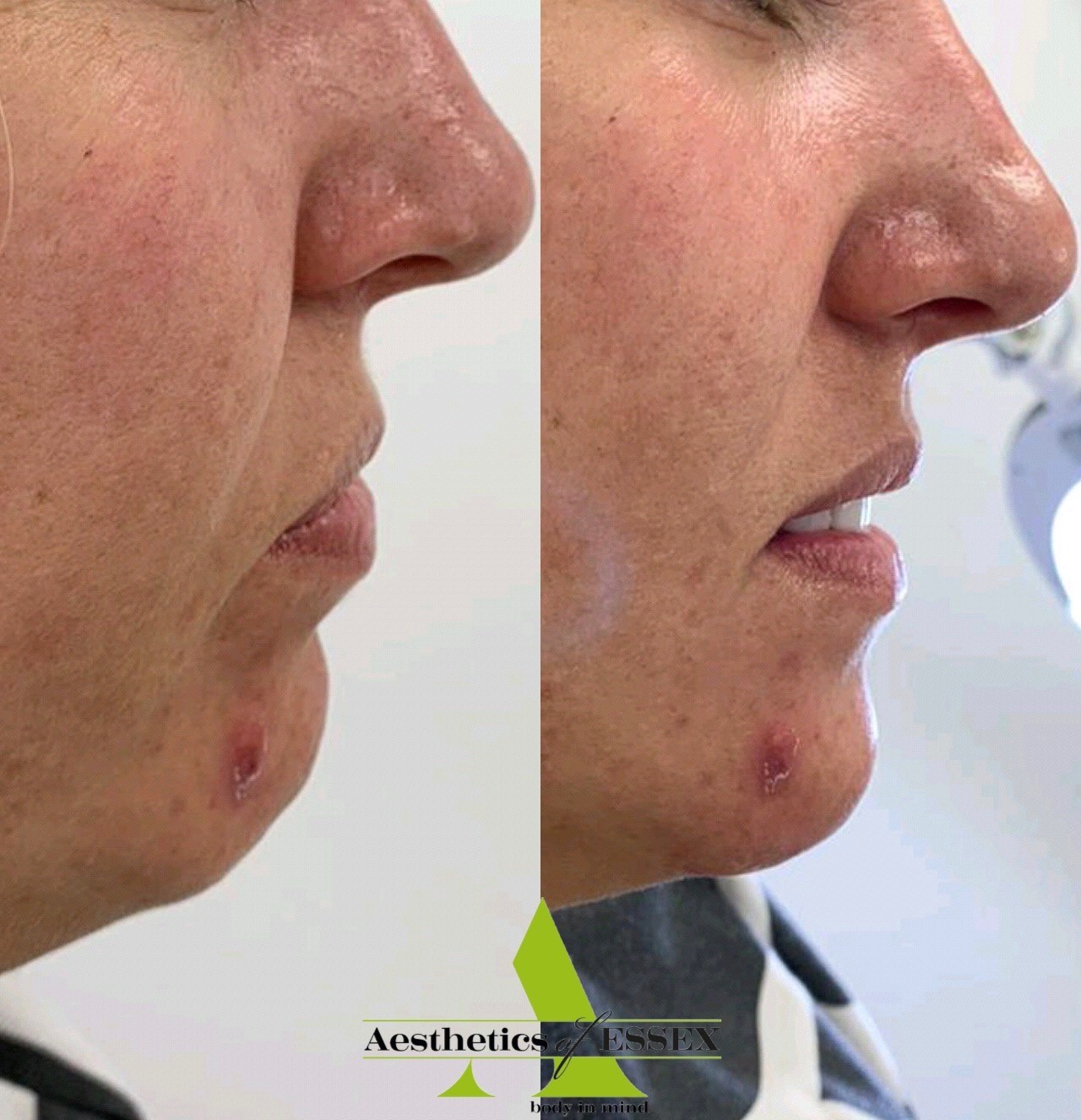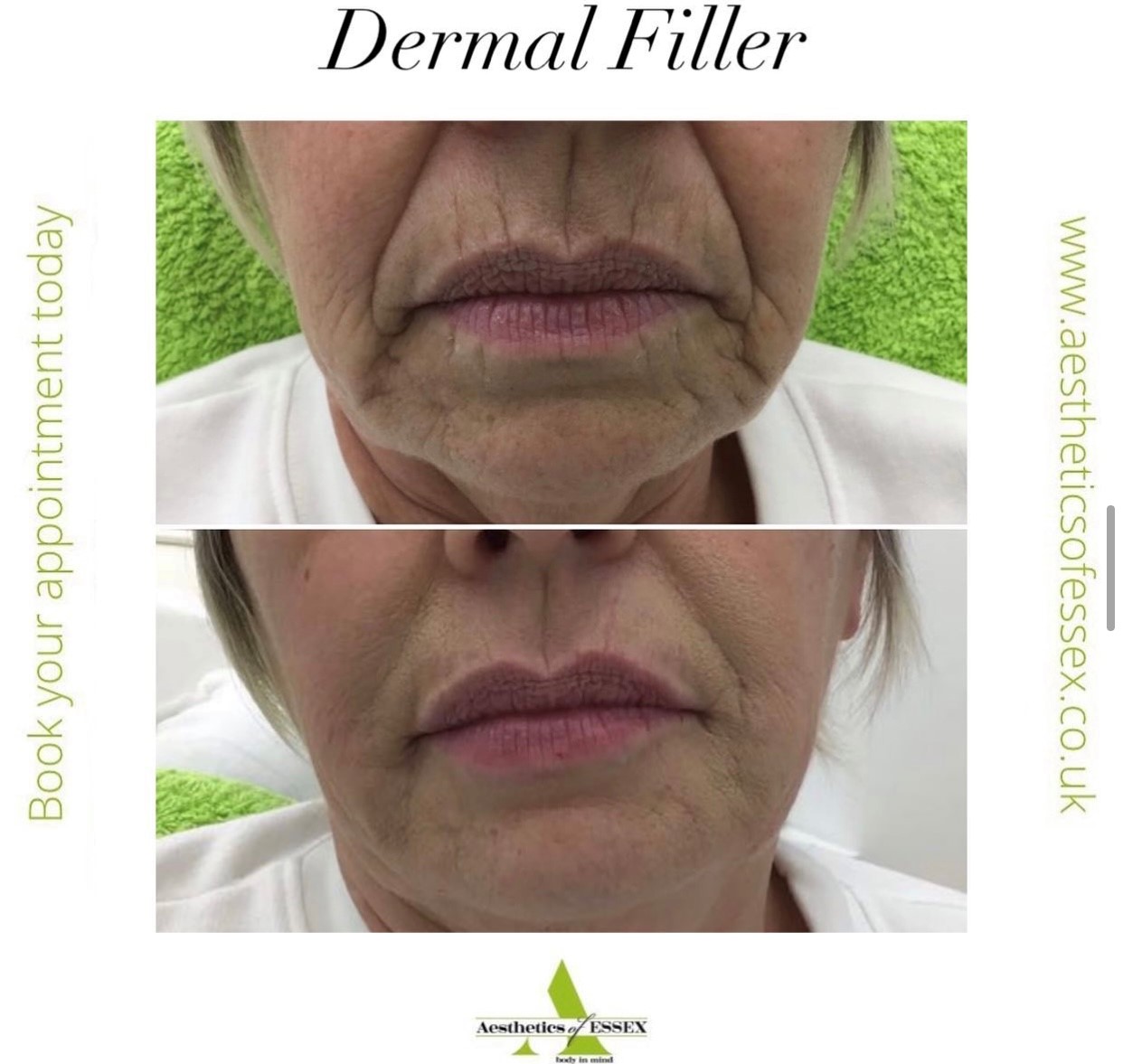 Frequently Asked Questions
Where Can I Have Dermal Filler?
Nasolabial folds (smile lines)
Vertical lip lines (smokers wrinkles)
Marionette Lines (Jowls)
Cheeks, Lips, Chin
Will It Hurt?
A numbing cream will be used for 20 minutes prior to the procedure to help minimise any initial discomfort. The injection itself also contains lidocaine (numbing) within the product to ease pain of injection. This treatment is non-invasive with minimal downtime. You can continue your normal daily activity straight after, however, you must avoid applying any makeup to the treated area to help prevent infection.
How Much Does It Cost?
Dermal Filler 0.5ml – £185
Dermal Filler 1.0ml – £295
Dermal Filler 2.0ml – £550
Lip Filler 0.5ml – £150
Lip Filler 1.0ml – £250
About Juvederm®
Juvederm® is an approved (in 2006) substance for the treatment of mild and moderate facial wrinkles and creases.
It's the most popular injectable filler for the face and is commonly used to smooth out face wrinkles, plump lips, and treat acne scars, and its active ingredient, hyaluronic acid, is used in many facial treatments thanks to its ability to fill, moisturise and plump skin, leading to a healthy, youthful and smooth appearance.
Juvederm® is smooth flowing and contains lidocaine to help reduce any discomfort during the treatment. The effects are immediately apparent.
Results
Depending on the formulation of Juvederm® used during your treatment (including Ultra and Ultra Plus) and the area treated, results of this hyaluronic acid (HA) filler can last 8-12 months
Please note: The duration of effects can depend on age, the volume of filler injected, where it is placed, the quality of skin and your general health and lifestyle, among other factors which may affect treatment effect duration – ask your practitioner during your consultation for more information.
Treatment Areas
Dermal fillers (Juvederm® and Restylane) and Collagen Stimulators (Sculptra®) can be used to treat wrinkles in various areas of the face, these include:
Upper face; temples and the eye area (crows feet).
Middle part of the face: nasolabial folds(deep lines between the nose and mouth), tear trough, cheeks (cheek augmentation), submalar volumising.
Lower part of the face; marionette lines, pre-jowls sulcus.
Sculptra® is not used for glabella, front headline correction or lips, but our dermal fillers are suitable for use in these areas.
The treatment options that are right for you will be discussed pre-treatment during your free consultation.
Signs of Ageing
Facial ageing becomes apparent the older we get, as not only does our skin change – becoming dryer, thinner, and less elastic due to loss of collagen – but our bones, muscles, and fat distribution also change.
Muscle tone is lost and fat redistribution leads to changes in our face shape and contour, this leads to more prominent forehead lines, hollowing of the cheeks, thinning lips, and deeper folds and wrinkles around the lower face, known as Nasolabial folds, Marionette lines, and vertical mouth wrinkles.
A youthful look depends on the right amount of volume in the right places, as hollow cheeks, deep folds and wrinkles around the mouth area can add years to your appearance. At Aesthetics of Essex, creating this volume in the right places for a youthful, healthy and natural-looking effect is our speciality!
Ms Debbie Mills
Debbie Mills is our senior nurse injecting anti-line and wrinkle treatments, dermal fillers, and lip fillers in Essex, with over 17 years' experience as a nurse practitioner of aesthetic medicine and trainer of Doctors and Nurses in aesthetic medicine.
Clients feel warmth and confidence in Debbie's professional manner, and always comment on how pleased they are with their natural-looking results. She takes her time to advise her clients, and assesses every treatment individually to ensure the results are suited to your own facial structure, enhancing your best features.
Debbie is popular in the UK media as a high profile practitioner, with appearances in TV documentaries, radio programmes, as well as featuring in press interviews. She is highly regarded, and has a wide number of clients, including celebrities.
The Procedure
The procedure involves injecting the dermal filler or collagen stimulator into the chosen or recommended treatment area using a fine needle and syringe.
The filler is injected easily and evenly under the surface of the skin – at shallow levels for fine lines and slightly deeper for more severe wrinkles and folds.
This treatment is non-invasive with minimal downtime. You can continue your normal daily activity straight after, however, you must avoid applying any makeup to the treated area to help prevent infection.
We also use HA dermal fillers in our lip filler treatment. The differences between the two treatments are the areas targeted – while dermal fillers and collagen stimulators focus on smoothing wrinkles, restoring contours and creating a youthful appearance for the whole face, lip injections focus on enhancing the lips and mouth area.
Certificates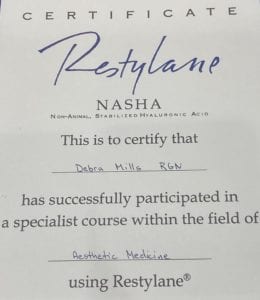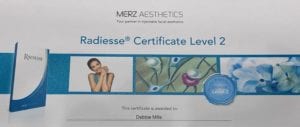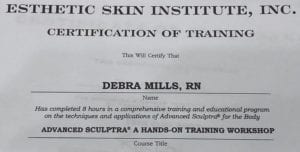 It is important to us that all our clients feel safe and in good hands when they come to Aesthetics of Essex.
Please do feel free to ask to view your practitioners full certificate when you are in clinic.
Summary of your Treatment
Procedure Time
30 Minutes Estimated
Full Recovery
48 Hours Estimated
Duration of Results
6 - 9 Months
Back to Work
Depending on size of injection 6 - 24 hours
Sensitivity Period
24 Hours Estimated
Risks and Complications
Asymmetry, bruises and swelling
Results
Immediately Visible