What are lip fillers?
Lip fillers are non-invasive cosmetic injections, that are designed to improve your appearance and fight signs of ageing. Available at Aesthetics of Essex, they can be used to eliminate wrinkles and folds around the mouth and add volume to the lips – creating a plump, youthful and defined look.
They also offer a wide range of other benefits. For example, lip filler injections:
– are a safe, temporary alternative to permanent lip injections
– have quick and impressive results
– cause little discomfort, both during and after the procedure
– are a cost-effective and affordable option for most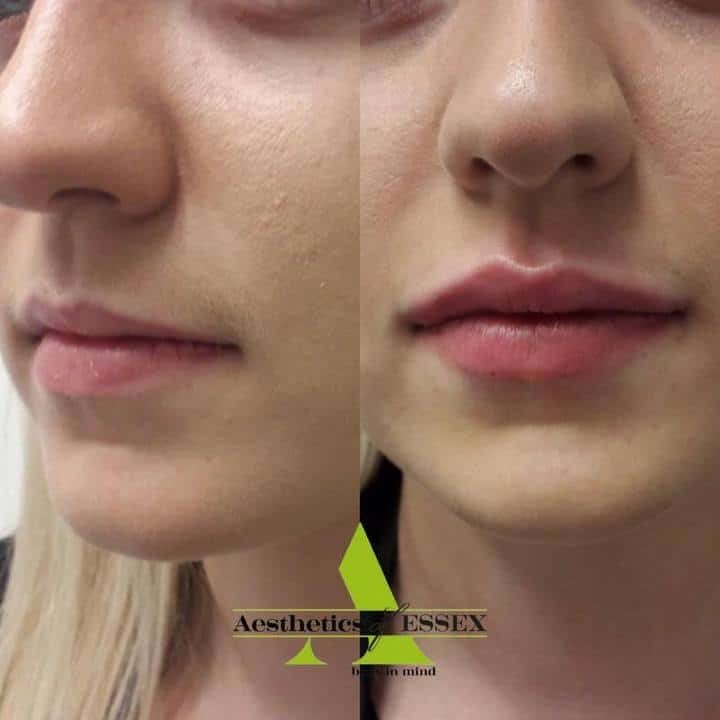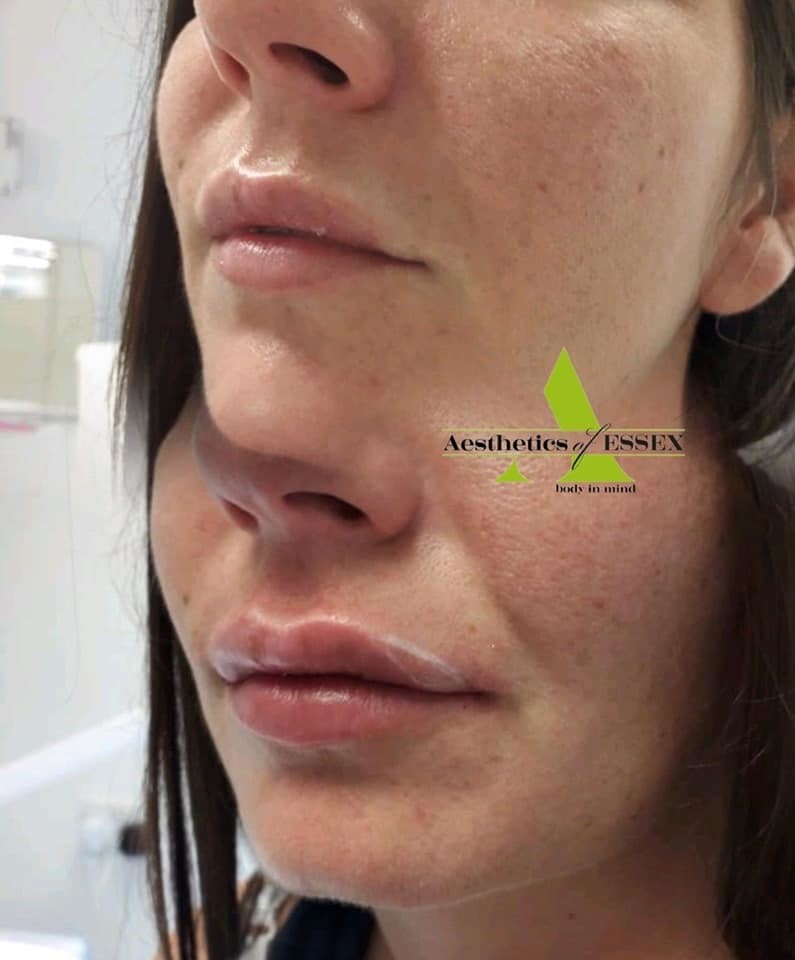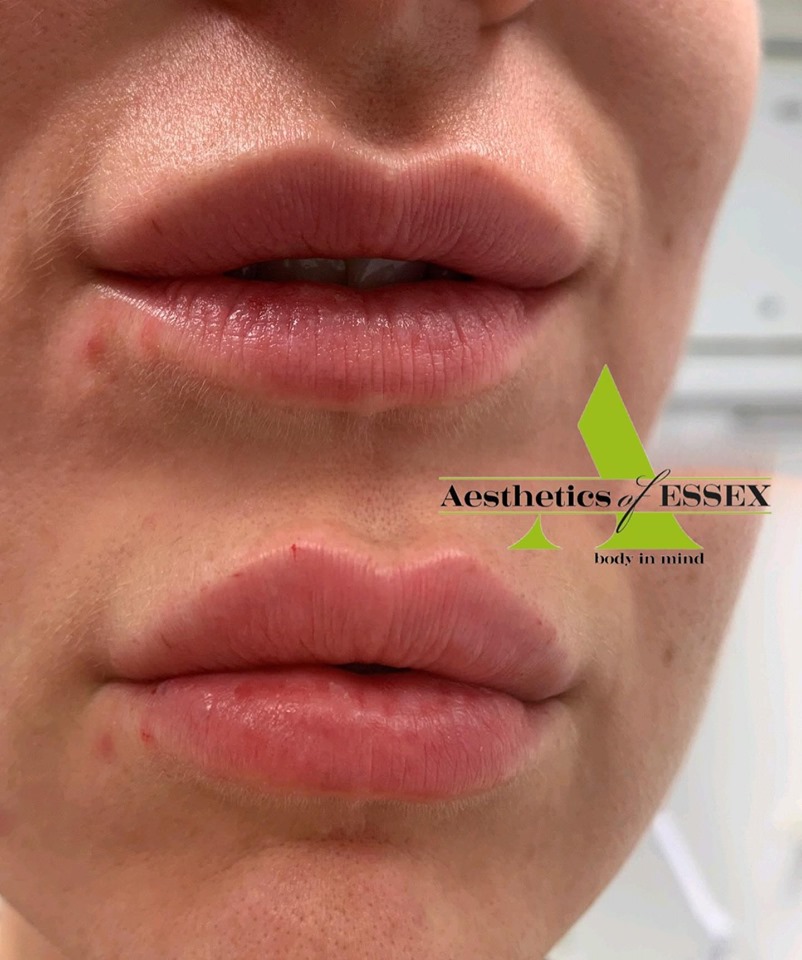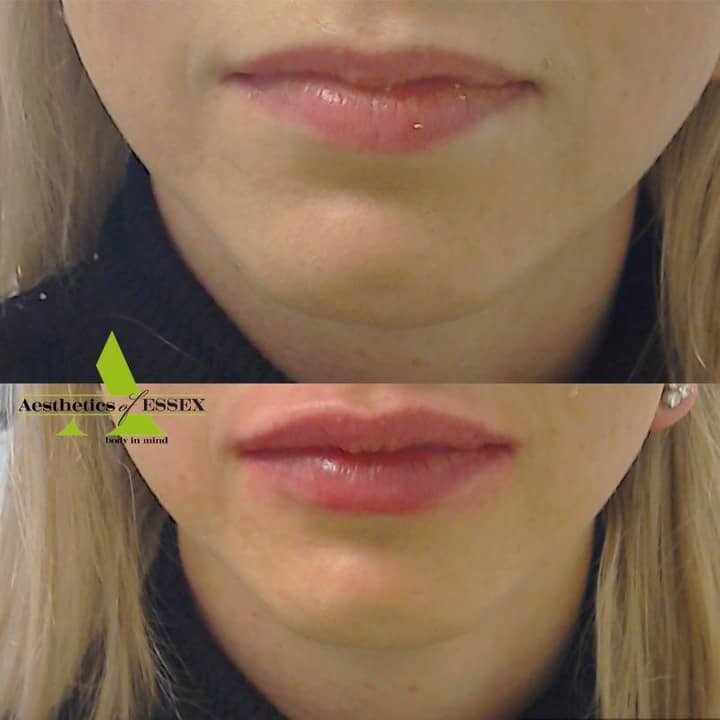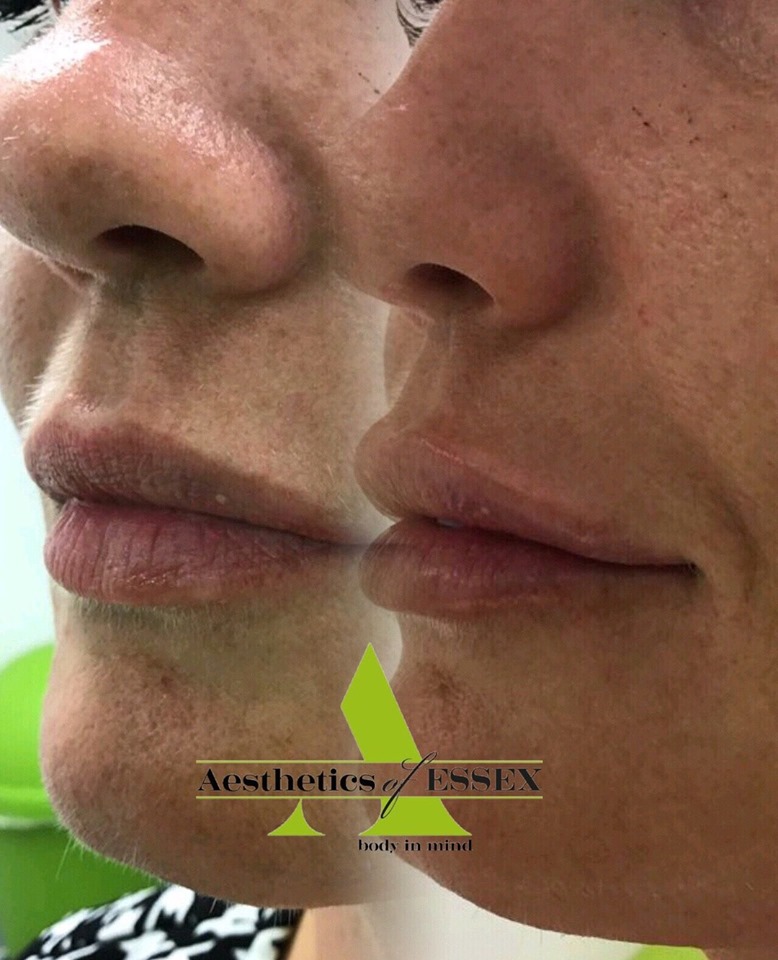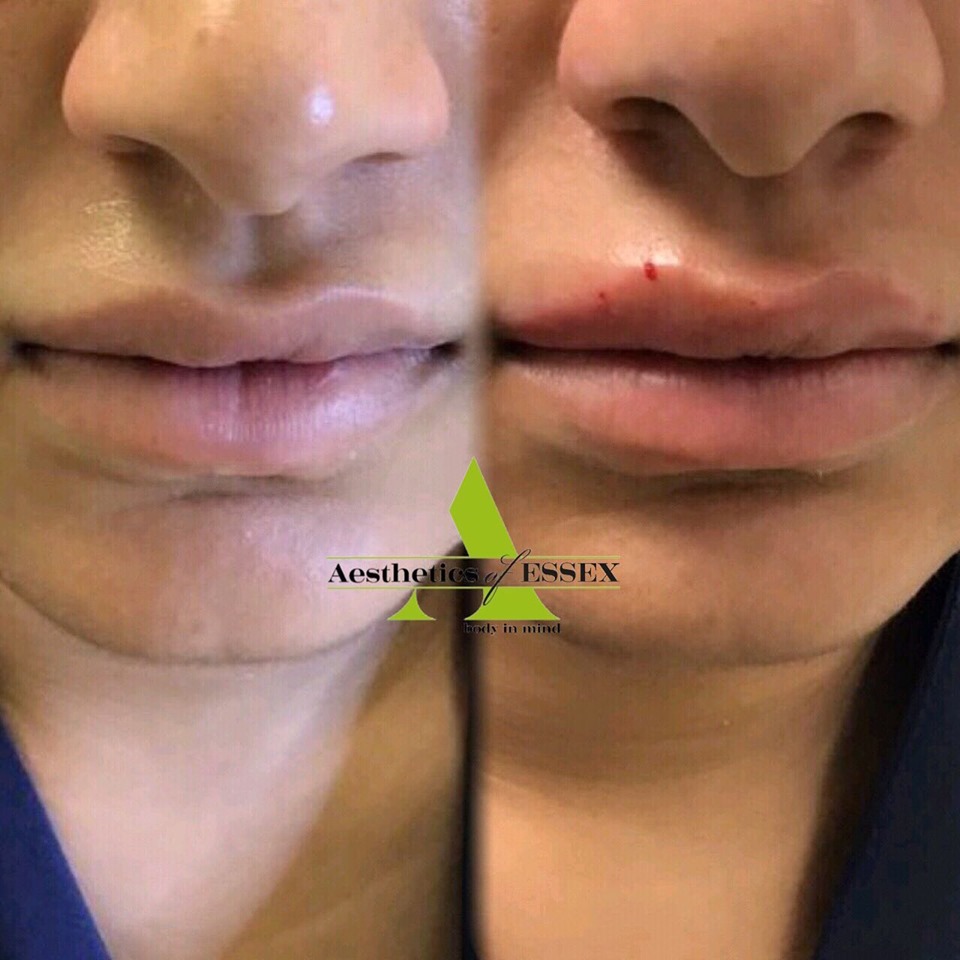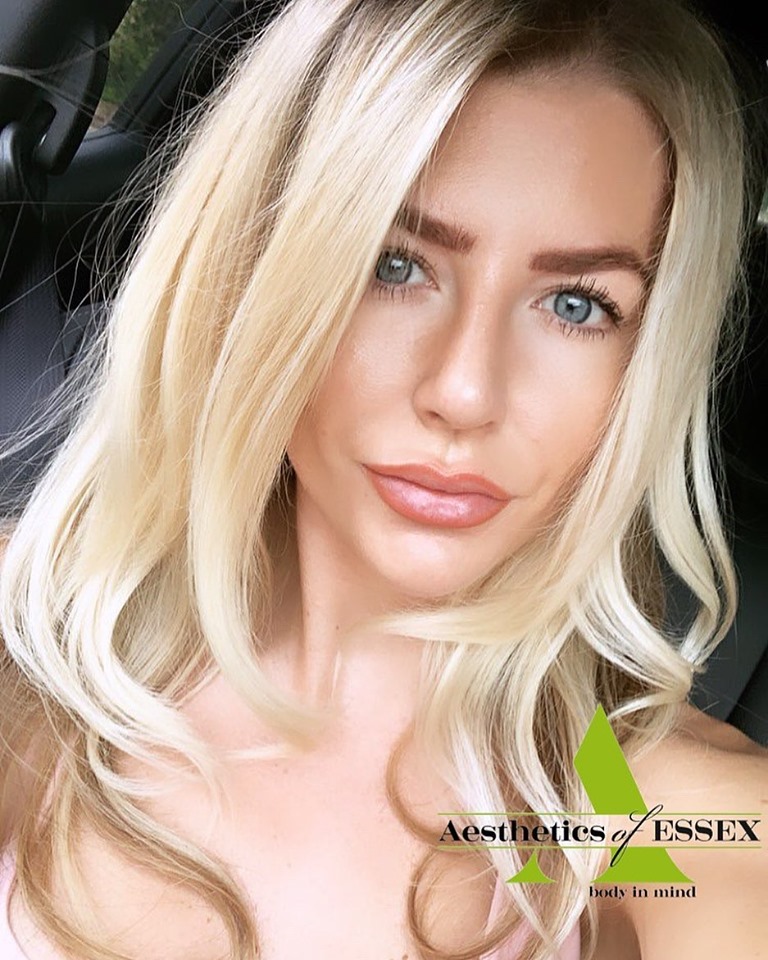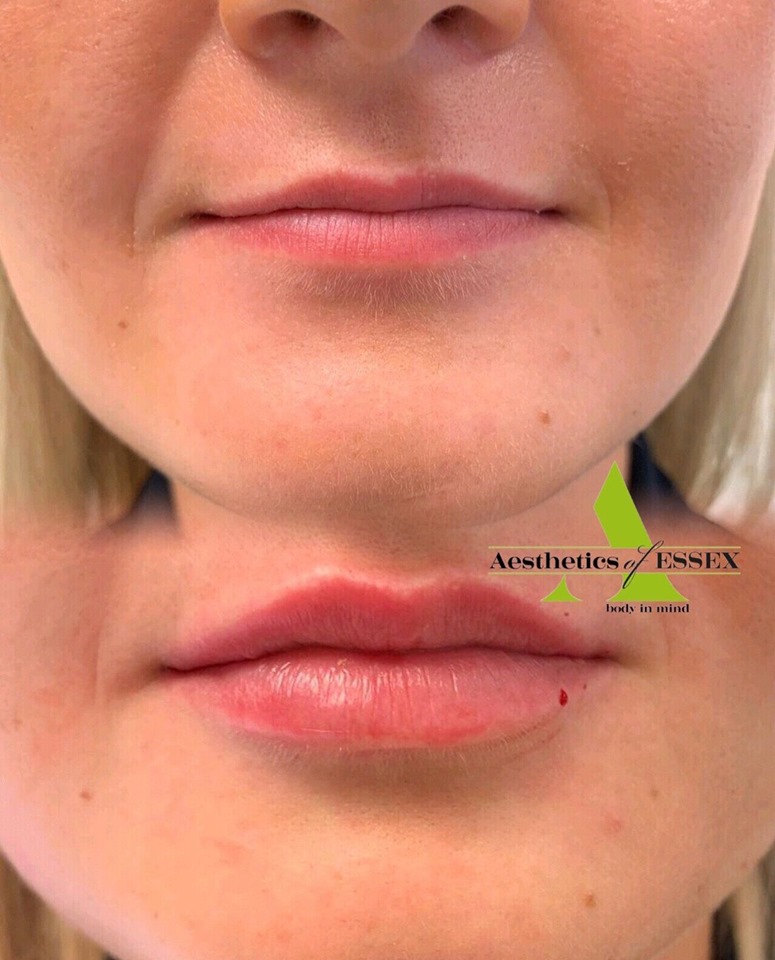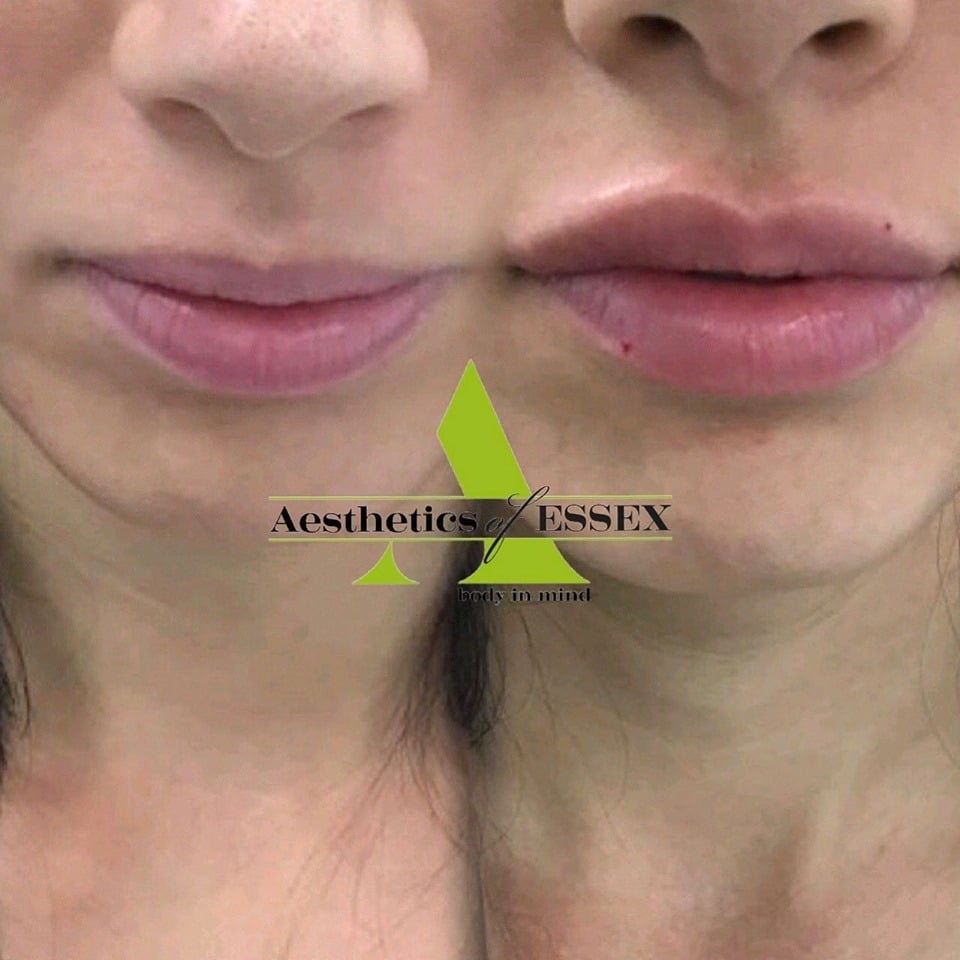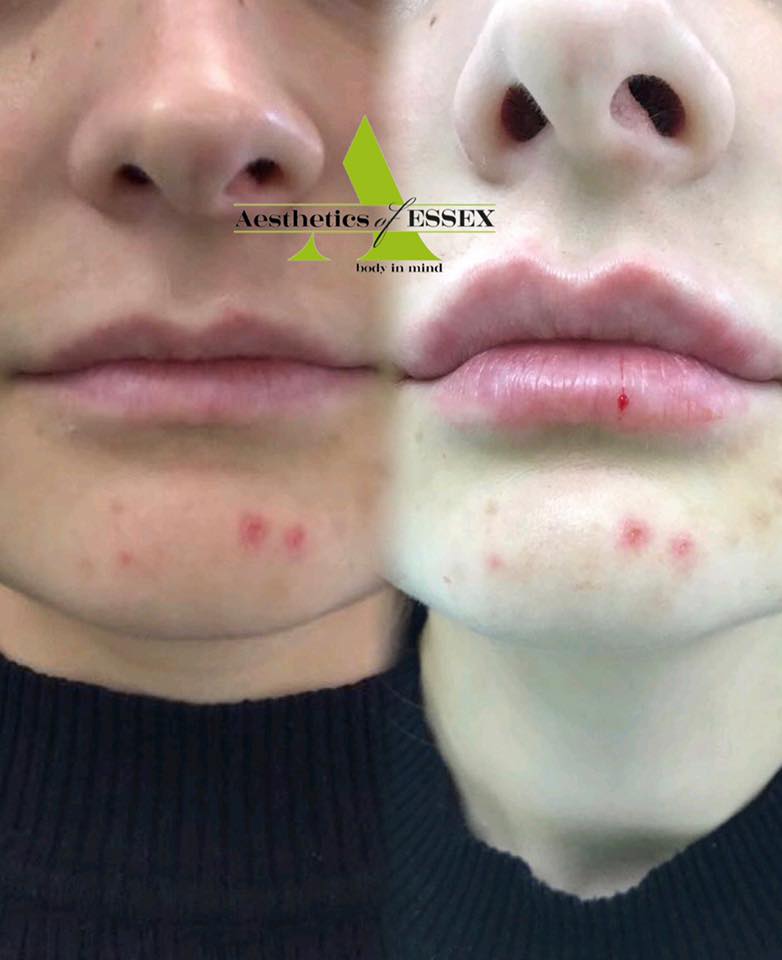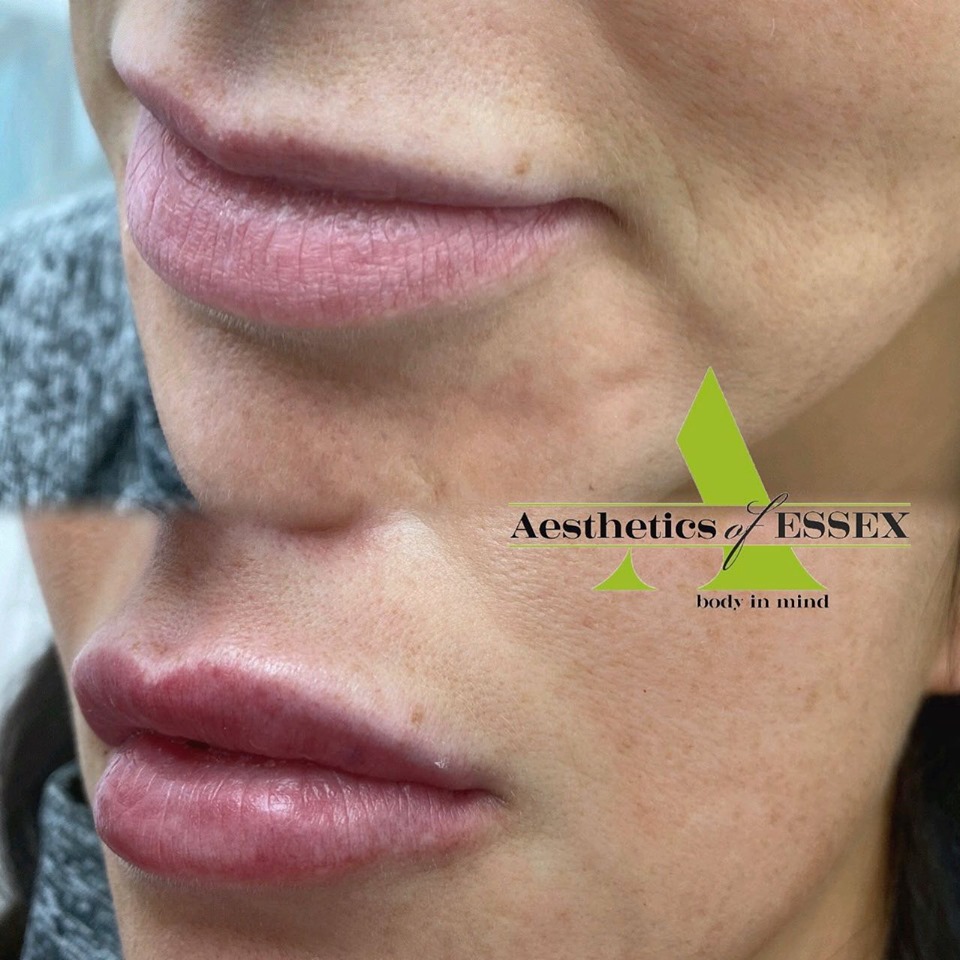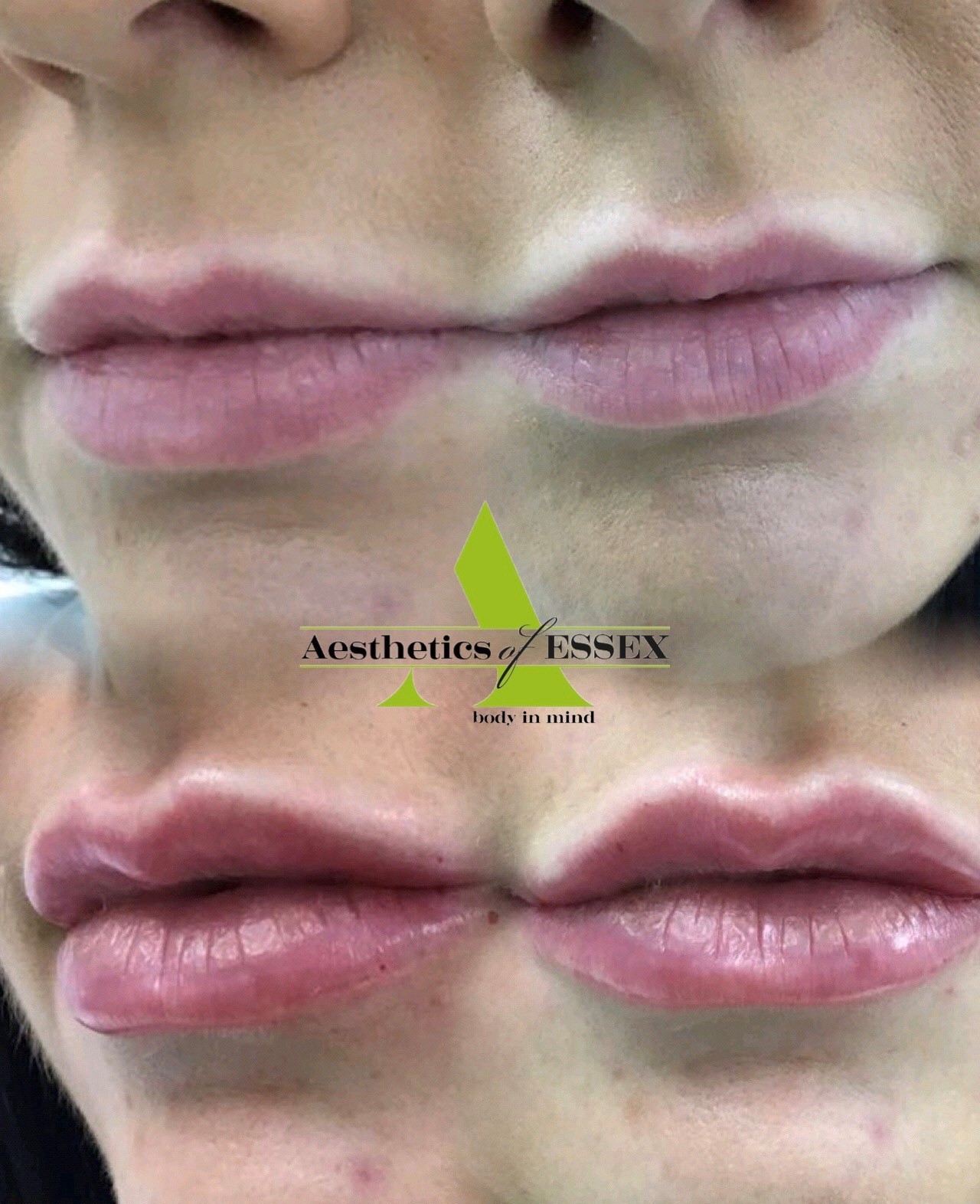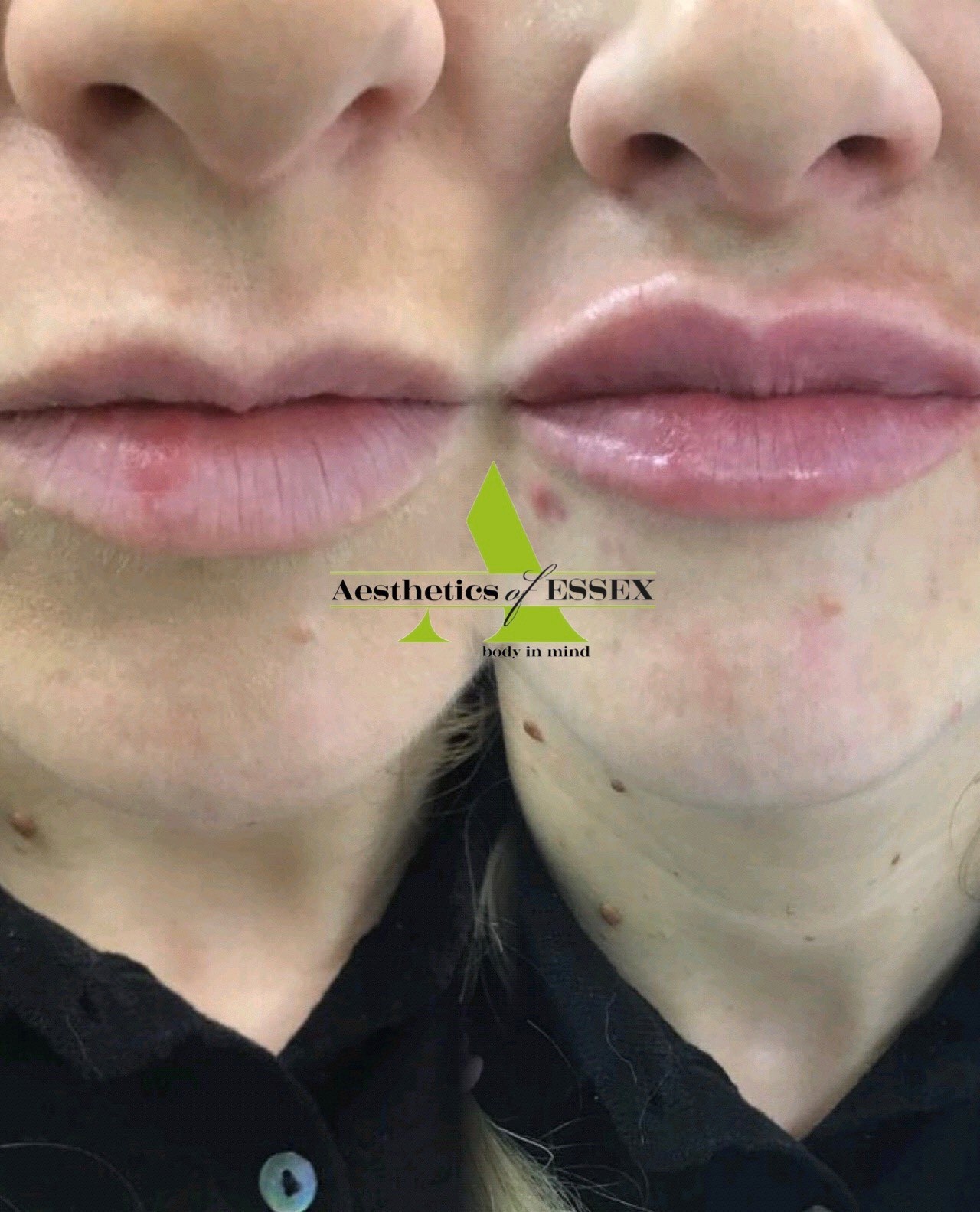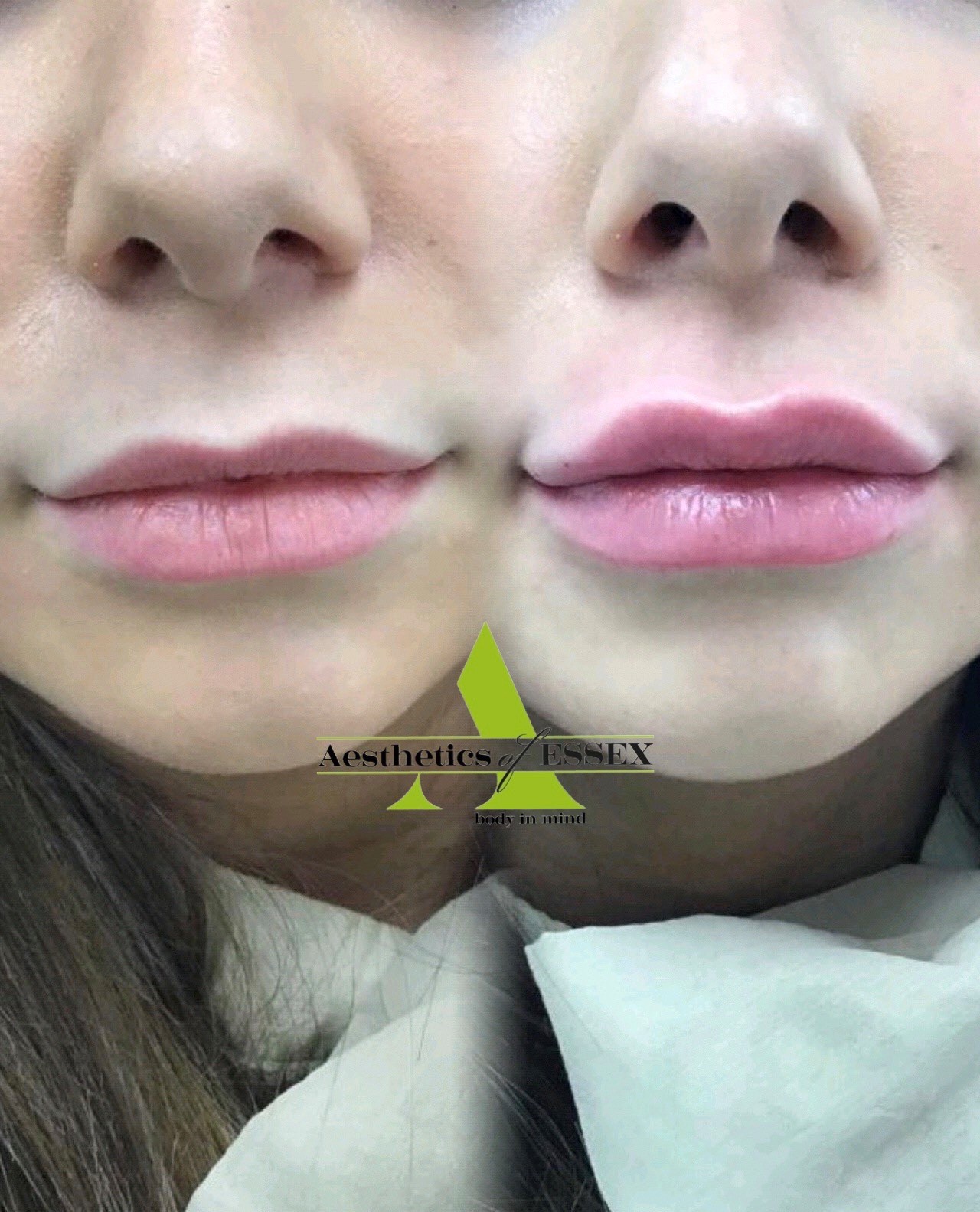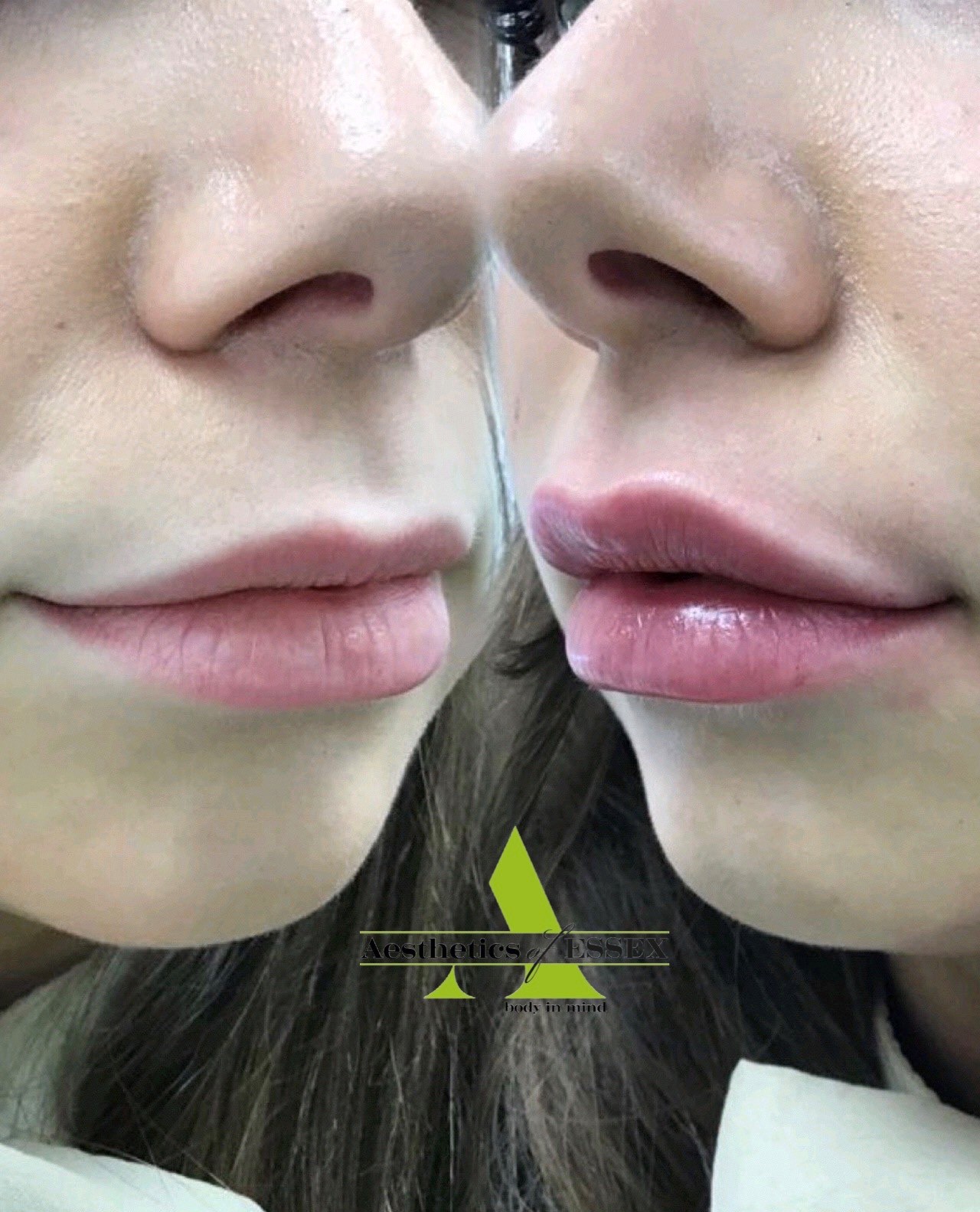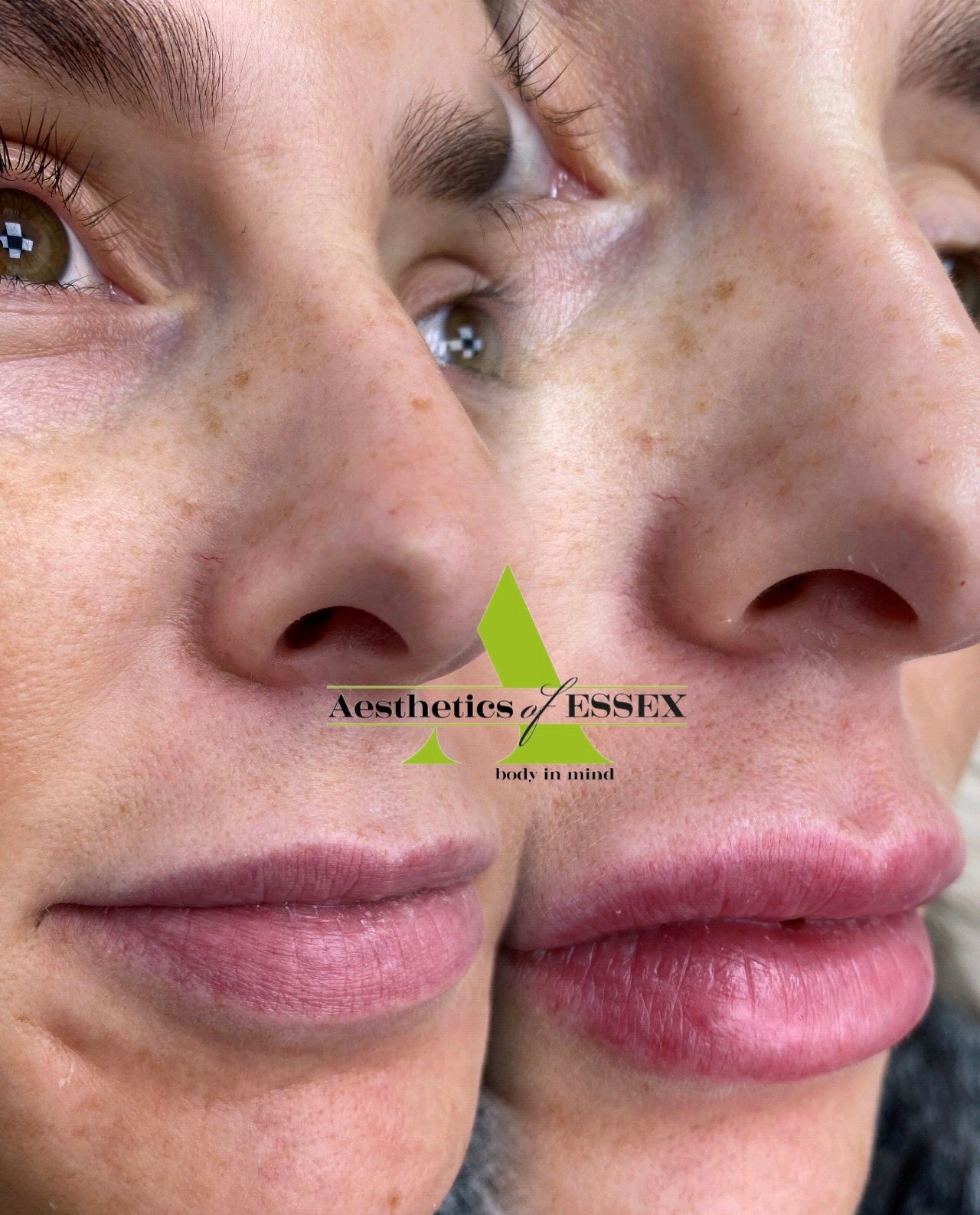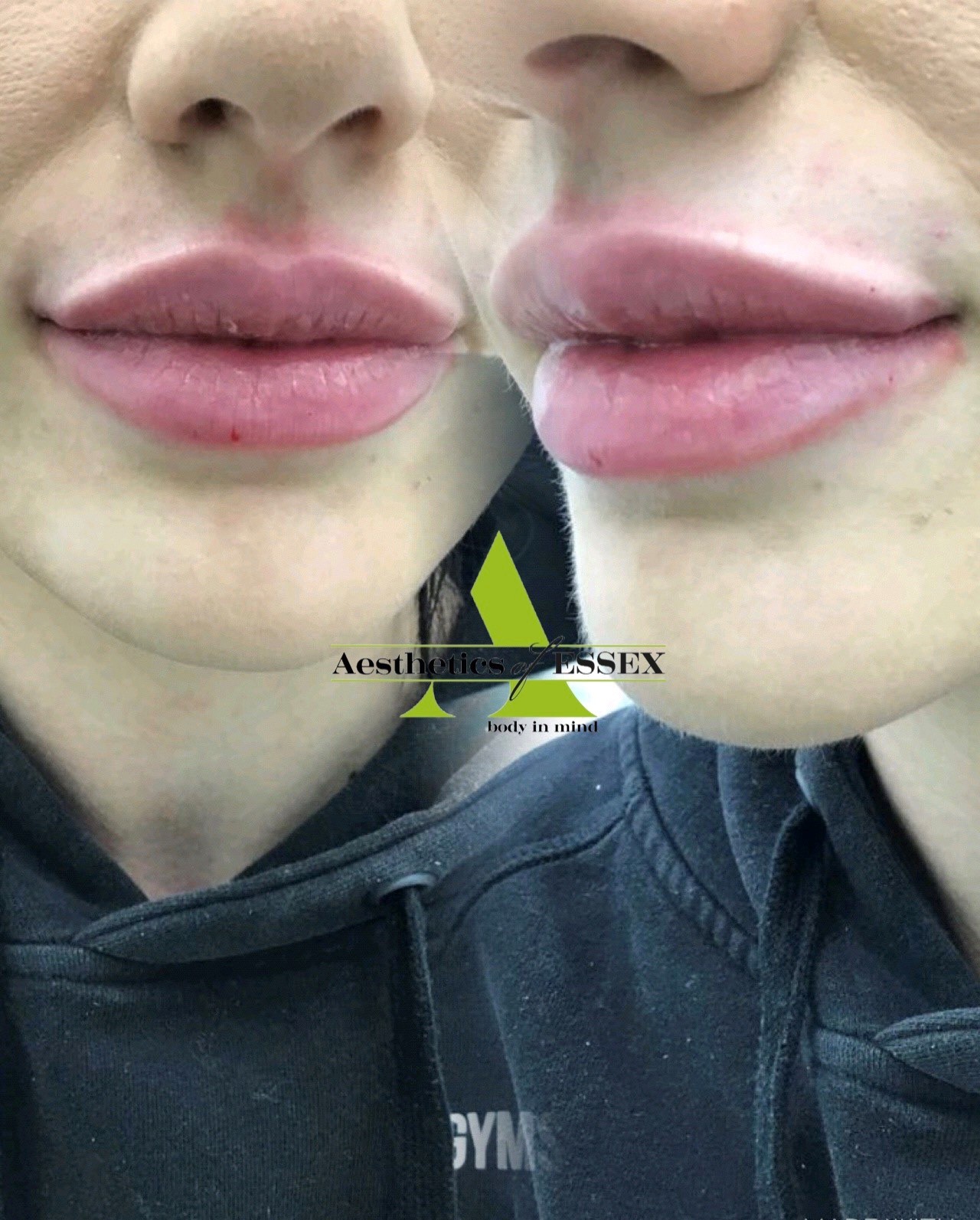 Lip fillers at Aesthetics of Essex
If you're searching for lip fillers in Essex, look no further than our state-of-the-art anti-ageing clinic. Our team of therapists are highly skilled and experienced in lip augmentation. Whether you want fuller-looking lips, a more defined cupids bow, or just wish to make your lips more symmetrical, we can help – successfully restoring volume and rejuvenating the overall look of your face. Lip dissolving is another treatment we provide, too.
As a leading clinic, we offer Juvéderm. This is currently the number one brand for lip injections across the globe. Juvéderm is an FDA-approved gel made from Hyaluronic Acid (HA) – a protein that is found naturally in the collagen of the skin. Thanks to its ability to integrate with facial tissue, it creates natural-looking results and will instantly smooth wrinkles and plump the lips.
Book your free lip fillers consultation today
For anyone considering lip fillers in Essex, we offer a free consultation service. Answering any questions, our experienced team will tell you everything you need to know and can advise on the best course of treatment for your needs.
The lips are the most prominent feature on the face and both men and women are now looking to achieve fuller, younger-looking lips. That's why, in recent years, lip augmentation has become one of our most popular cosmetic treatments. If you would like to find out more or wish to book an appointment, contact us today. Either give us a call on 01708 225555 or send an email to info@aestheticsofessex.co.uk and take the first step towards getting the best lip fillers in Essex.
Frequently Asked Questions
How do lip fillers work?
As we get older, faint lines start to appear around the mouth. Collagen production also begins to slow down – drying out the skin and gradually making the lips thinner and more prone to wrinkles.
Essentially, lip fillers aim to reverse these effects. Injected under the skin, the gel helps to restore lost volume – plumping up the lips and smoothing out any fine lines and wrinkles. What's more, Hyaluronic Acid (HA) is a fantastic hydrator. It can hold up to 1000 times its weight in water and, as a result, it helps to moisturise the skin and creates a smooth, revitalised look.
How long do lip fillers last?
This varies from person-to-person. HA is broken down naturally by the body and the rate at which it does so will depend on your body's unique metabolism. But to give you an idea – the effects of lip filler injections can be usually be seen immediately and they last for 6-12 months on average.
Do lip filler injections hurt?
Lips are one of the most sensitive areas of the body and, as such, many people believe that lip filler injections will hurt. But, the truth is, there's absolutely nothing to be worried about.
Yes, the level of pain experienced will ultimately depend on your personal tolerance. However, Juvéderm contains an anaesthetic (lidocaine), which helps to reduce any discomfort – and for most people, lip augmentation is a fairly painless procedure. You may just feel a slight scratch as the needle is inserted into the skin.
Are lip fillers safe?
Absolutely. Lip fillers are an established and approved treatment, that have been used worldwide for many years. Some temporary side effects can occur (e.g. redness, swelling, bruising) and, like with any cosmetic procedure, there are a few risks. However, providing they are given by an experienced and qualified therapist – such as those at Aesthetics of Essex – they're perfectly safe.
How much do lip fillers in Essex cost?
This depends on how much lip filler is required to create the best results. We currently charge £150 for 0.5ml and £250 for 1.0ml of Juvéderm. However, for an accurate cost, the best option is to book a free consultation with our therapists. This gives us an opportunity to discuss your needs and wishes, recommend the best course of treatment, and provide further details of the associated costs.
Certificates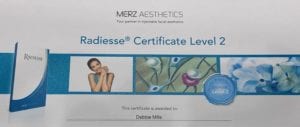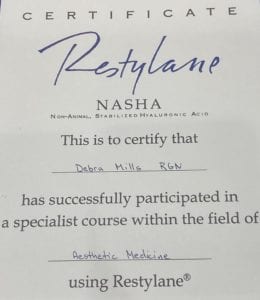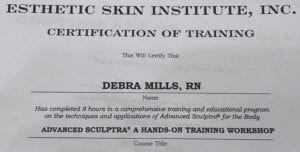 It is important to us that all our clients feel safe and in good hands when they come to Aesthetics of Essex.
Please do feel free to ask to view your practitioners full certificate when you are in clinic.
Summary of your Treatment
Procedure Time
30 Minutes Estimated
Full Recovery
48 Hours estimated
Duration of Results
4 - 9 months
Back to Work
24 Hours Estimated
Sensitivity Period
24 Hours to 7 Days
Risks and Complications
Asymmetry, bruises and swelling.
Results
Immediately Visible