What is CryoPen™?
Skin lesions and imperfections may not look very nice, but unless they are a result of an underlying condition or causing you a problem, they are very unlikely to be removed by the NHS. This is where CryoPenTM treatment comes into play. CryoPenTM is one of the latest and most innovative skin treatments currently on the market. If you wish to eliminate your skin imperfections, it is a quick, effective and affordable option and it is currently available here at the Aesthetics of Essex clinic.
CryoPenTM should not be confused with traditional cryotherapy procedures. Rather than using liquid nitrogen, the CryoPenTM emits a pressurised and superfine jet of nitrous oxide. This nitrous oxide freezes the inter-cellular fluid within the tissue, thus breaking down the cell membranes and eventually destroying the unwanted skin. Thanks to the precise nature of the CryoPenTM , healthy tissue surrounding the lesion is left untouched and – compared to traditional cryotherapy – the procedure is virtually painful, quicker and much more effective.
Which Skin Imperfections Can be Treated Using CryoPenTM?
Millia – Although they can appear anywhere on the body, millia are usually grouped together on the nose, cheeks and chin. They are small white bumps, which develop when skin flakes get trapped or keratin builds up under the surface of the skin and they usually resolve on their own over time. In some instances, however, millia can be particularly stubborn and specialised treatments – such as cryopen millia removal – is required to get rid of them once and for all.

Cherry Angiomas – Essentially, a cherry angioma is a red mole. They are a common type of skin growth, usually found on people aged 30 and above, and they can develop on most areas of the body. Unless a cherry angioma bleeds or changes in shape, size or colour, they are not usually a cause for concern; however, they do have a reddish appearance and people often like to have them removed using specialist cryopen treatment.

Warts and Verrucas – Most people will experience a wart or verruca at some point in their life. They are small hard lumps that appear on the skin and, although they don't cause any harm, some people find them itchy, painful and embarrassing. This is why, rather than waiting months (or even years) for them to go away on their own, many people now turn to cryotherapy for warts and verrucas and seek the professional help of clinics such as Aesthetics of Essex.
CryoPenTM Treatment at Aesthetics of Essex
Our team of experienced therapists, here at Aesthetics of Essex, can effectively remove millia, cherry angiomas, warts, verrucas and many other skin imperfections using the cryotherapy pen. CryoPenTM treatment leads to much better results than traditional cryotherapy procedures and you may be surprised by our competitive and affordable cryopen costs. Contact us today for more information!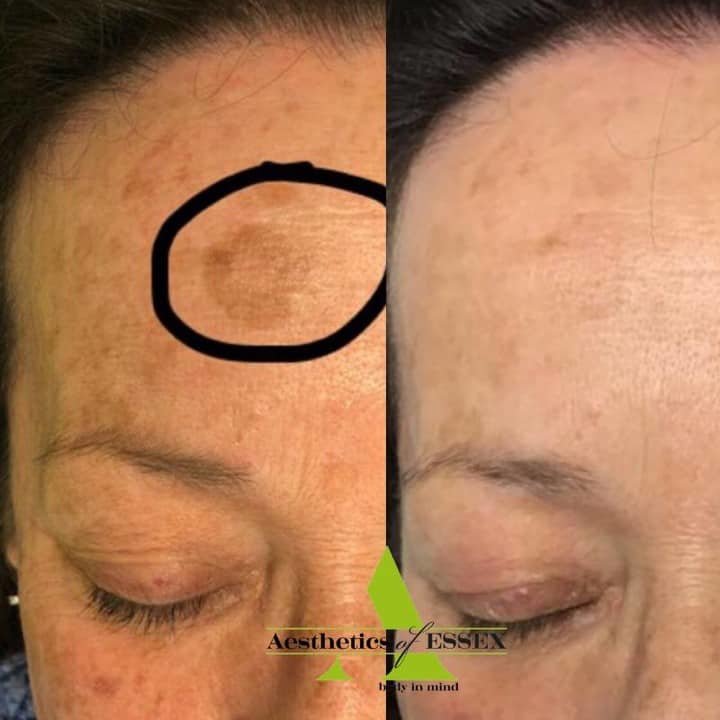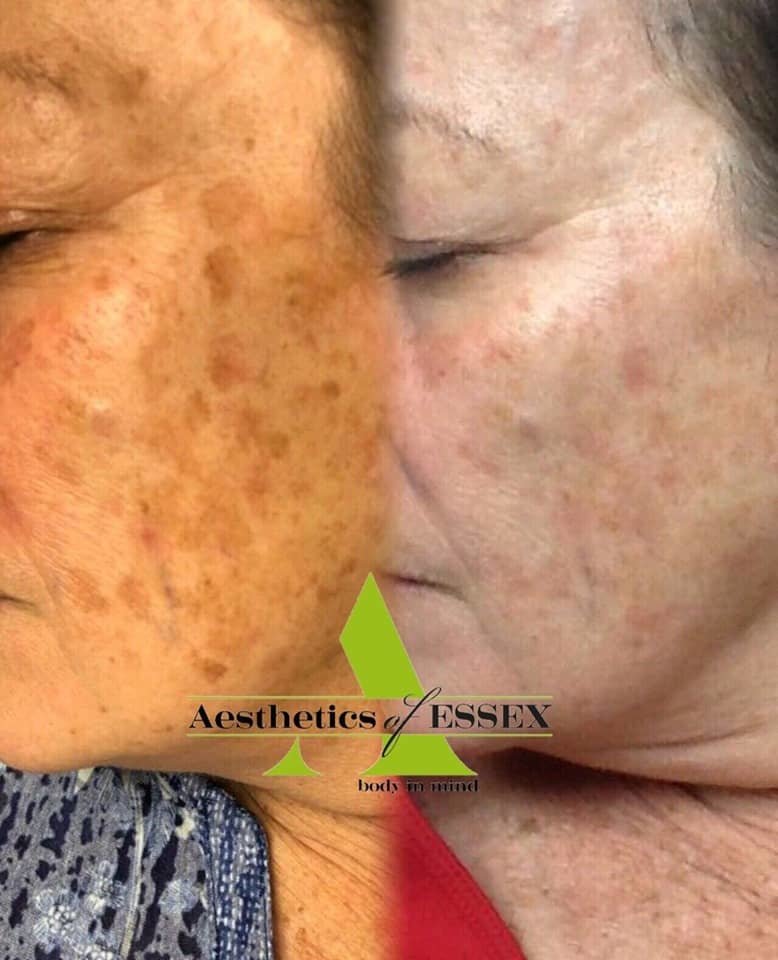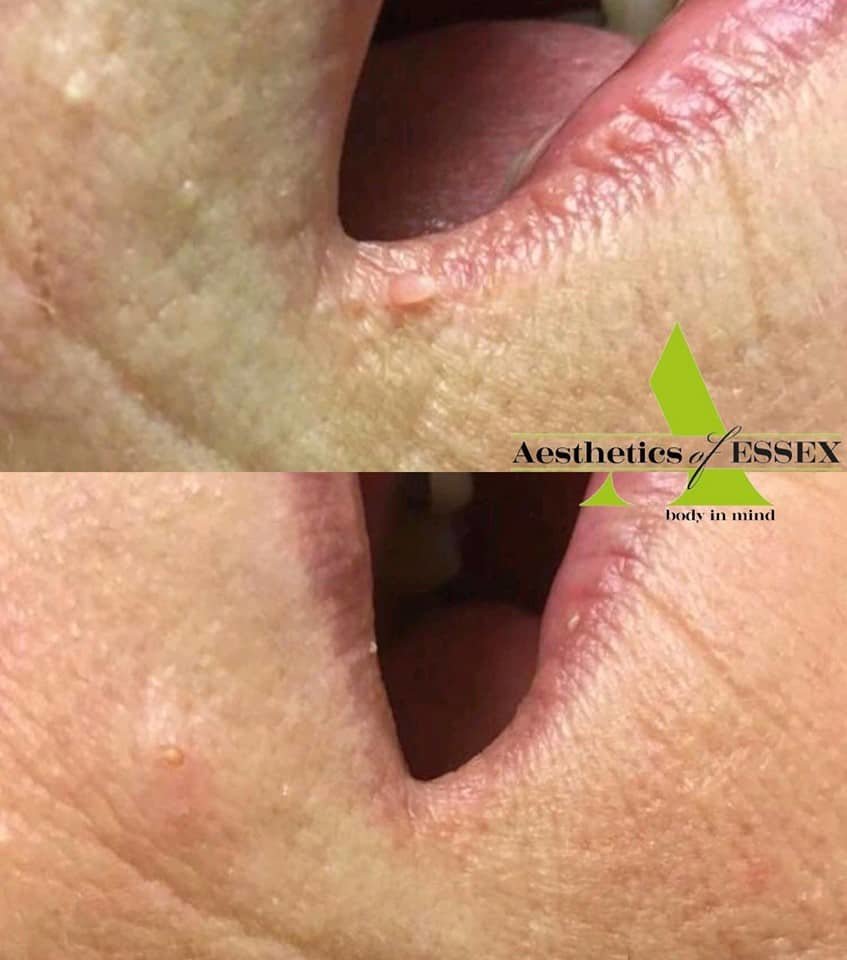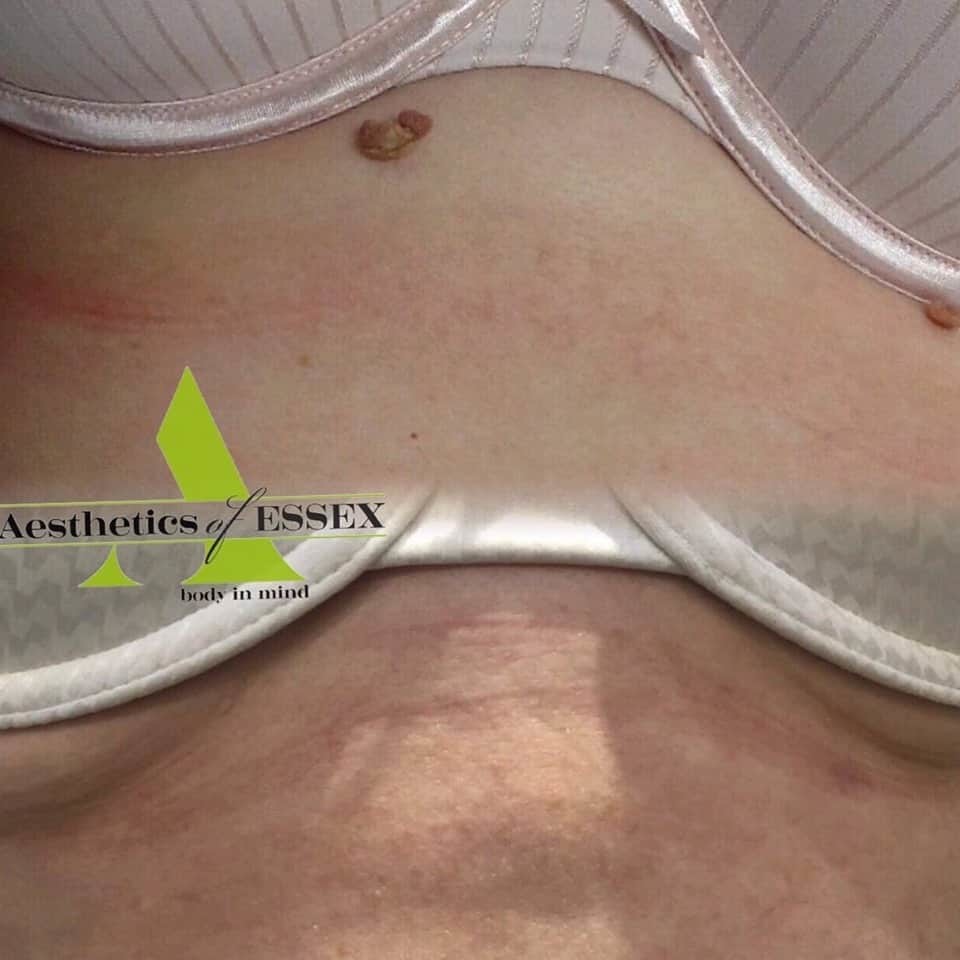 Can CryoPenTM Treatment Be Used for Age Spot Removal?
One type of skin imperfection that can be treated using the CryoPenTM includes sun or age spots. Age spots are flat brown or black marks that appear on the surface of the skin and they are typically found on the face, hands, shoulders, upper back and forearms. Doctors don't really understand why they develop, but they do know they are caused by the excess production of melanin or skin pigment and they are probably the result of skin ageing and frequent exposure to the sun.
Age spots are nothing to be concerned about; many people aged 40 and above have them and treatment certainly isn't necessary. However, because of their unattractive appearance, age spot removal is becoming an increasingly popular procedure. People want to achieve that perfect youthful-looking skin and, therefore, they often decide to undergo effective treatments such as the CryoPenTM Age Spot Removal, currently available here at Aesthetics of Essex.
CryoPenTM Age Spot Removal at Aesthetics for Essex
Here at the Aesthetics of Essex, our team of experienced therapists can effectively remove unsightly age spots, or liver spots, using the cryotherapy pen. Compared with older more traditional versions of cryotherapy, the CryoPenTM treatment leads to much better results. It is quicker, it is much more precise, it won't cause you any pain or discomfort and you may be pleasantly surprised by the cost. So why not get in touch today and find out how our innovative CryoPenTM treatment can help you!