Recently the U.S. reality star Kylie Jenner admitted her plumped up lips were in fact the result of lip dermal filler injections!
Our previous article #Kyliejennerchallenge sucks highlighted a new trending challenge on social media that sparked after Kylie Jenner's luscious lip transformation. Thousands of young people attempted to plump up their lips, like hers, using bottle caps and sucking, with the majority experiencing disastrous results and bruising.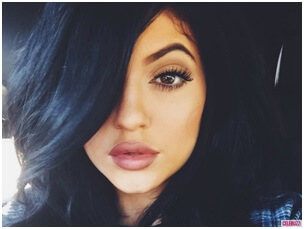 Because of the latest admission on the reality show Keeping Up With The Kardashians, the demand for our lip augmentation treatment is higher than ever!
Our lip treatment includes a free consultation allowing a discussion around the right amount of product suitable to achieve your expected final result. We recommend the 0.5ml treatment for first-timers, however, available amounts are 0.5ml, 1ml and 2ml.
Debbie Mills, our senior nurse, will work to revitalise and enhance your lips to achieve fantastic results.
Before the treatment is carried out, a numbing cream will be applied to the area. The effects of our dermal filler treatment typically last around six – eight months with results varying between patients. The solution can be dissolved with an enzyme called hyaluronidase allowing lips to return to their natural state when required.
Lip Fillers
The most common lip fillers are Restylane and Juvederm. These contain hyaluronic acid which is a natural sugar-like substance that helps increase the volume.
Have you seen this trend and are interested in lip filler injections? Why not get in contact with us!
Read more about Kylie's lip filler admission