Breast augmentation – also known as breast enhancement – offer both physical and psychological benefits to women who are unhappy with their breasts. Breast enlargement gives women the option to improve the shape, profile, and proportion of breast that they're currently unhappy with. We believe that every woman should feel comfortable with their body, as the more comfortable we are, the more confident we feel (and confidence is attractive). A fuller bust will create a curvy, more feminine figure – improving confidence within.
Women with asymmetrical breasts, droopy breasts, or flat-chested women have probably already thought a lot about breast implants. However, it's important to know what this cosmetic procedure involves to prepare your body and mind for surgery and recovery. Whilst you carry out your research, we recommend you read over our breast enlargement guide to going bigger to familiarise yourself with the procedure and potential risks – as well as other things you should know before getting a boob job.
For further guidance, we offer breast enlargement consultations for free with one of our qualified cosmetic surgeons. Private consultations give you one-to-one time with an experienced surgeon; take the opportunity to ask whatever questions you have, and get a professional opinion on the most suitable implants for your body type.
The choice of implant filler will directly impact how the breast will look and feel. Silicone and saline implants are the two types of implants produced, both available in a rounded or anatomical (teardrop) shape, and a range of projection and sizes. The decision however is entirely up to you.
Allergan Implants

Breast enhancement is now the most common cosmetic procedure performed in the UK, with Allergan becoming one of the leading manufacturers of breast implants in the world.
We offer Natrelle saline and silicone-filled implants, manufactured by Allergan.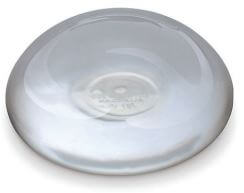 Your Natrelle Choice
The Natrelle collection offers over 600 high quality breast implants, varying in size, shape, and lift, to give you the most natural look. (Your plastic surgeon will discuss the various options with you during your consultation).
Generally, the larger the cup size, the larger implant required. The size of implant is measured by cubic centimetres, not cup size as this will vary for each individual.
We want to assure you that if you choose to have breast enlargement surgery with us, you are in safe hands. We use only the highest quality breast implants that conform with regulations and quality standards. All surgical procedures are performed by experienced, fully qualified cosmetic surgeons.
Cosmetic Surgery Finance
We offer free no-obligation consultations to help you make your decision, we also offer finance options to cover the costs and make payments more manageable.
Contact us to book a consultation for breast implants, or for more information.