The well known cosmetic surgery genius, Dr Mario Russo, is back in Upminster! Now is the time to book your consultation with the highly respected and extremely popular expert; especially if you've been contemplating cosmetic surgery.
Dr Russo is at our clinic on Tuesday 21st July. On this date, he will be able to answer questions you have about the procedures available. To ensure you get a consultation spot make sure you call us as soon as possible – Mario is very popular and we only have a few consultation spots!
About Dr Boob…

Mario Russo is a plastic surgeon who earned the nickname "Dr Boob" for his work with cast members of The Only Way is Essex – filmed giving model and DJ Lauren Pope advice on the controversial implants. Mario finished his medical degree with the highest marks attainable and has been performing plastic surgery for years. Specialising in breast surgery, Russo is a charming and respected surgeon that's constantly in high demand for breast enlargement surgery.
Consultations are great for getting to know your potential surgeon, learning about cosmetic procedures and what's involved. Hearing from an experienced professional will help you decide on the treatment that's best for you and your needs. Mario has a customer first attitude and believes in producing natural-looking results. Booking time with Essex's favourite surgeon will also make sure you know all the ins and outs of your treatment.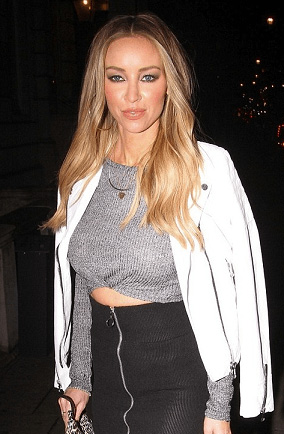 Boob lifts, augmentation and reduction:
Boob jobs are our most popular procedure and often involve the placement of breast implants either under or over the glandular muscle. In breast enlargement surgery these implants are used to enlarge naturally small breasts, restore volume to breasts and achieve better symmetry when breasts are disproportionate in size and shape.
The difference between breast uplift surgery and augmentation (or enlargement) is the breast uplift does not change the size of your breasts. It raises and firms the breasts by removing excess skin and tightening the surrounding tissue to reshape and support the new lifted contour.
Breast reduction is also considered a boob job and is performed when a client would like smaller breasts. Many women undergo this procedure to help relieve back pain and other discomfort as result of having large, heavy breasts, and involves the removal of breast tissue, and excess fat and skin.
Other cosmetic surgery procedures available
– Facelift
– Liposuction
– Neck lift
– Tummy tuck
– Eyebrow lift
– Eyebag removal
We constantly get women from Brentwood, Romford and London visiting us especially for Mario. Contact us quickly to book your free consultation with the most popular plastic surgeon in Essex!