LED TREATMENT
LED light therapy uses 192 "light emitting diodes" to stimulate the facial cells, and kick start a number of processes, which help to rejuvenate the skin.
Our MEDAesthetics mask emits a precise combination of LED light wavelengths, designed to provide optimal results. This helps to stimulate fibroblasts which produce collagen. LED light also speeds up the process of cell turn over helping our skin to look glowing and fresh all day, every day!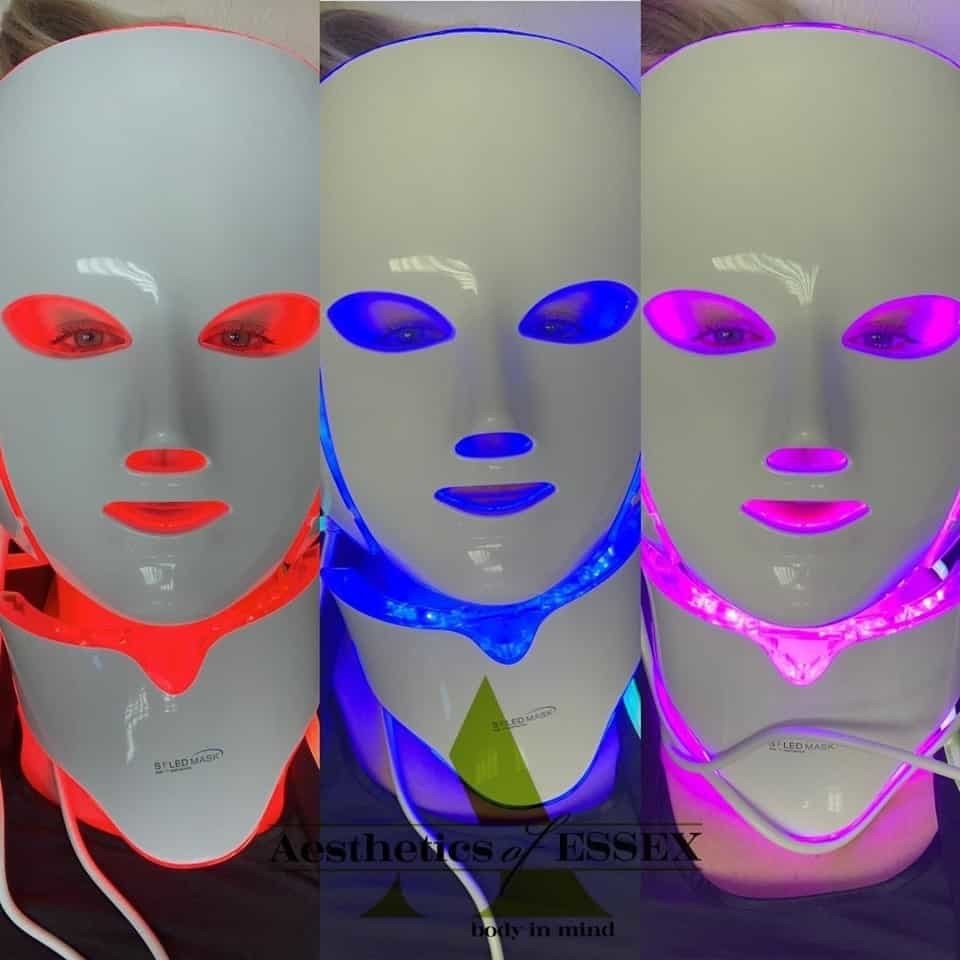 MORE LED INFOMATION
This is 100% safe, giving off ZERO radiation or heat along with no downtime, it really is a lunch time facial!
Red and Near Infrarea LED Light;
· Increases Collagen Production
· Increases skins elasticity
· Reduces fine lines
· Reduces rosaces
· Great add on to chemical peels, dermapen etc
· Improves skin texture and tone
· Healing
Blue and Near Infrares LED Light;
· Reduces acne
· Prevention of bacteria
· Kills P Bacteria on the skin
· Clears blemishes
· Regulates natural oils
· Improves skin clarity
Purple and Near Infrared LED Light;
· A combination of Red and Blue LED light PLUS purple light
· Reduces swelling
· Speeds up recovery after Anti wrinkle and Dermal Filler injections
Procedure Time? 25 minutes