Described as the go-to beauty treatment by many of our clients, semi-permanent make-up is a safe and relatively quick treatment. Lasting up to 90 minutes, it's perfect for anyone that would like to enhance facial features and reduce the time it takes to get ready in the morning.
What is Semi-permanent make-up?
Semi-permanent make up is the name for micro pigmentation; the process of implanting pigment into the facial area. It may also be known as cosmetic tattooing. Unlike getting a tattoo, semi-permanent makeup treatments are much gentler and less intimidating.
Many of us apply make-up to our faces on a daily basis, and invest a large amount of money into products, when we simply don't need to. Semi-perm makeup (or cosmetic tattooing) can produce amazing results that enhance and compliment your natural beauty. For a small investment the results of flawless, stunning make-up can last for years!
Minimal discomfort can be expected with this treatment, because, to add colour to the treatment area, the beautifying pigments have to be placed under the skin. For minimal discomfort the area is numbed before and during the treatment. And, an initial consultation and patch test is held before treatment to ensure you are a perfect candidate.
Healing can take up to six weeks and for the true, final colour to be seen. As part of your treatment with Joanna Twyman, a follow up treatment is provided. This visit is to assess how the pigment has gone into the skin and whether alterations are required.
Eyebrows, eyelids, lips? Your features, your choice!
As the client you are entitled to a free consultation where choices and expectations can be discussed. During this process, Joanna will explain the process of semi-perm make-up treatment, and the results that are achievable.
Although the pigment will stay in the skin indefinitely the colour remains visible for several years. It is important to be aware that how long results last depends on several factors: your age, skin type, the pigment colour and lifestyle. Yearly top up treatments are recommended for the best continued results.
Available treatment areas:
– Eyebrows – Also known as eyebrow tattoos, our semi-permanent makeup artist can simulate hair strokes to create a natural, thicker, and better shaped pair of eyebrows.
– Eyelids or lashline – this type of enhancement is perfect for adding drama to your eye area. Acting as eyeliner, there's no need for liquid or pencil eyeliner. This treatment is suitable for contact lens wearers and can create natural, fine, thick or dramatic results.
– Lips – Used to outline and enhance lips, lip liner treatments are an effective way of creating a fuller lip. Semi-permanent lip liner can define and create symmetry for uneven or poorly shaped lips, concealing scars and even fine lines around the mouth.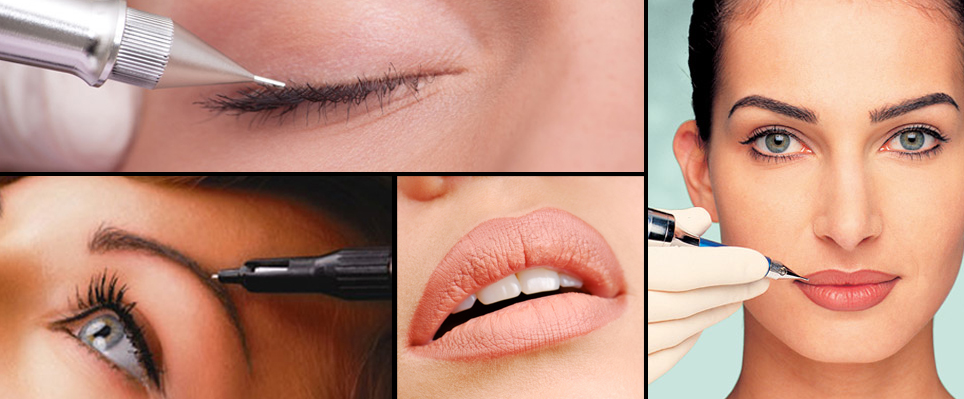 Are you from Brentwood or Romford? Pay us a visit in Upminster and book your free consultation and patch test or call us on 01708 225555.