About Accent Skin Tightening
Improve the condition of your skin with our two non-surgical skin treatments. They will help to restore skin elasticity and break down unwanted cellulite fat. Both are anti-aging treatments and also work as effective methods for body contouring. So if you desire a non-invasive, non-surgical and minimal downtime treatment, that is effective in skin tightening too, then we can provide you with just what you are looking for.
As you start to age, you may notice that skin becomes thinner and lax. We lose that firm, toned look that kept us looking youthful – we all age, yet none of us wish to see the signs of ageing, so many of us try to maintain a firm, fresh, youthful look as best as possible.
Until now, major plastic surgery was the only effective treatment for skin laxity, but with today's busy working lifestyles, it leaves us with little time for surgical treatments, not to mention the side effects and costs of surgery. This is why we want to introduce to you – NIR and Accent XL – two treatments that tighten loose or sagging skin. Both are alternative treatments to tummy tucks and thigh lifts, and have been proven to help patients to look and feel younger.
Unlike having a face lift, these skin tightening treatments require no recovery and do not stretch the skin – it simply causes skin to tighten on its own. They are a solution for many areas of your body to help you look and feel your best. Both NIR and Accent are safe, simple and quick alternatives that can be used to treat ageing skin and break down the appearance of cellulite.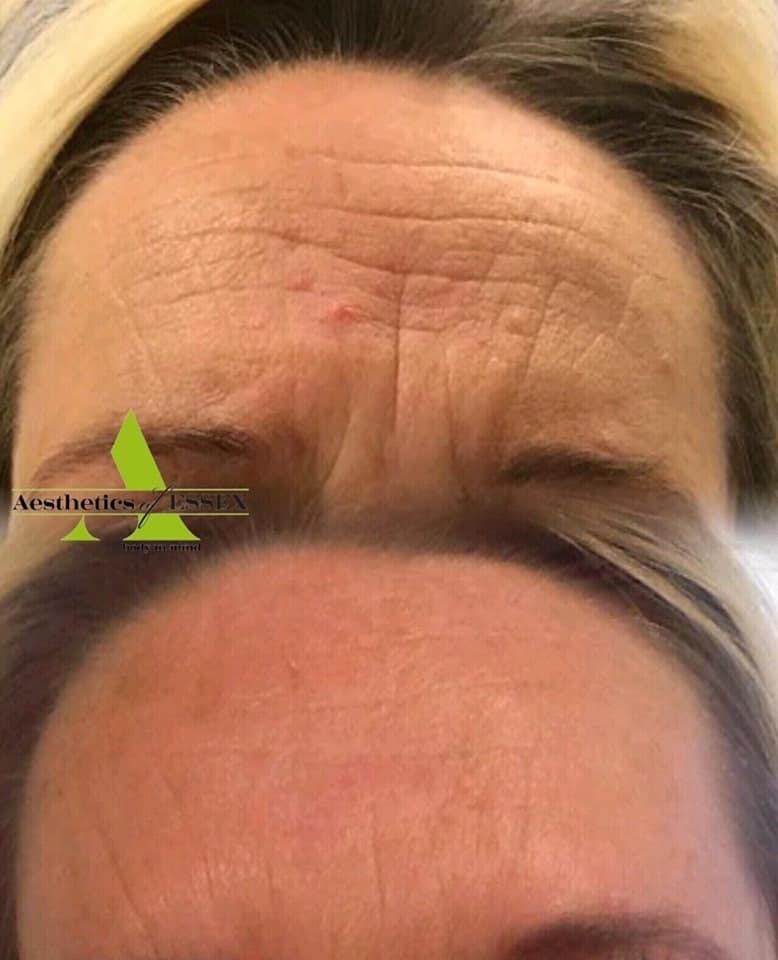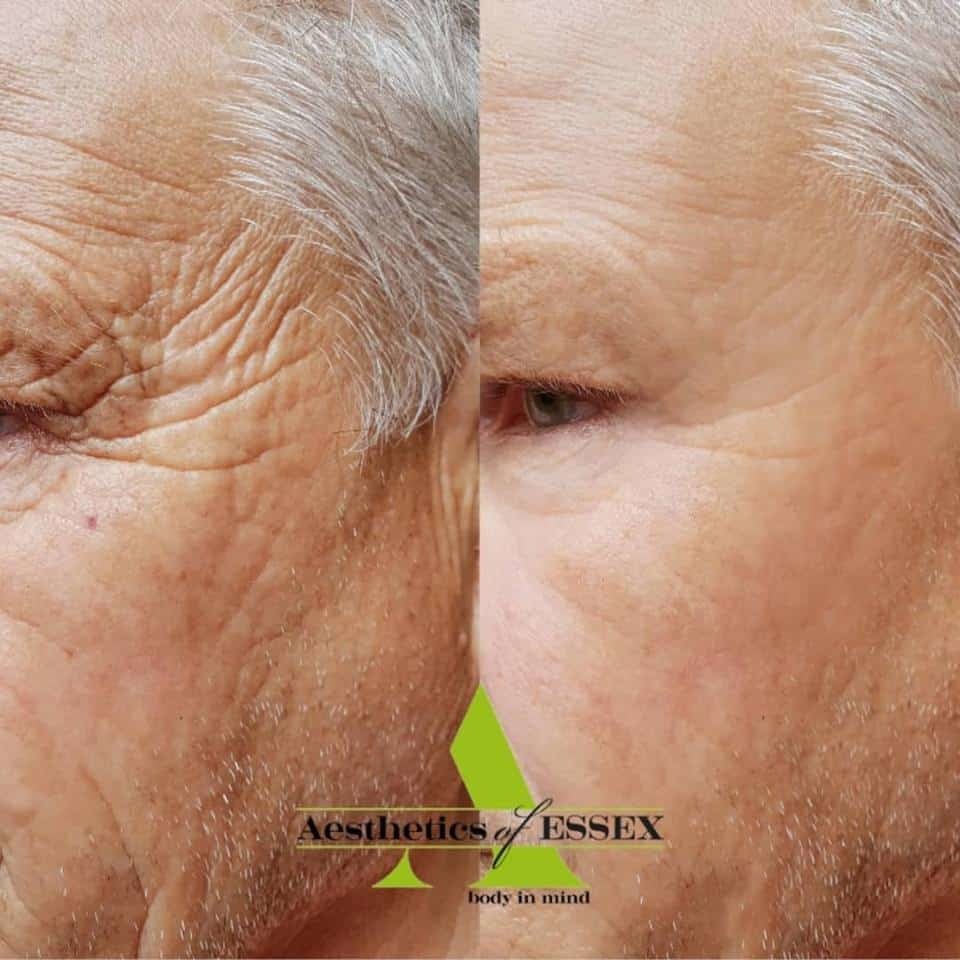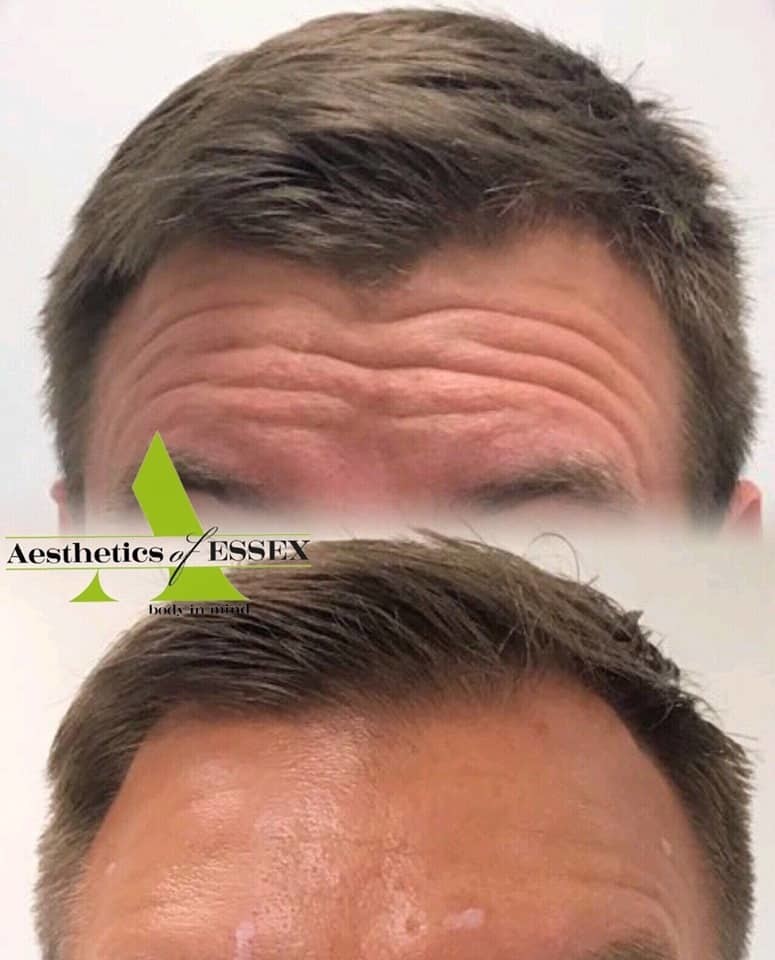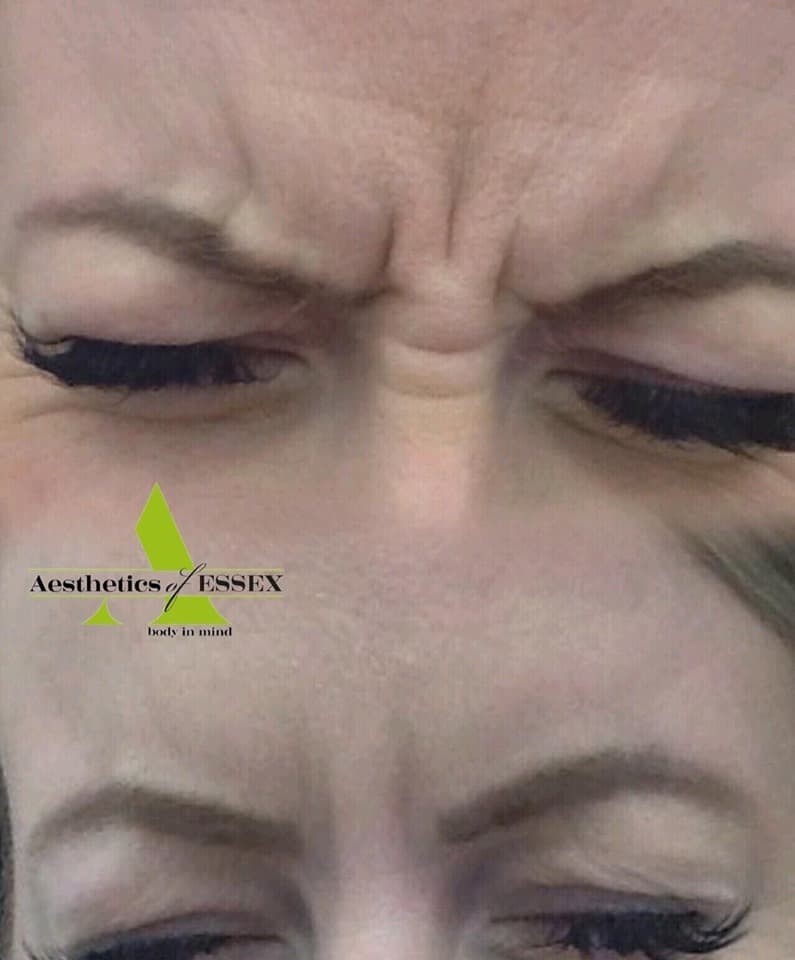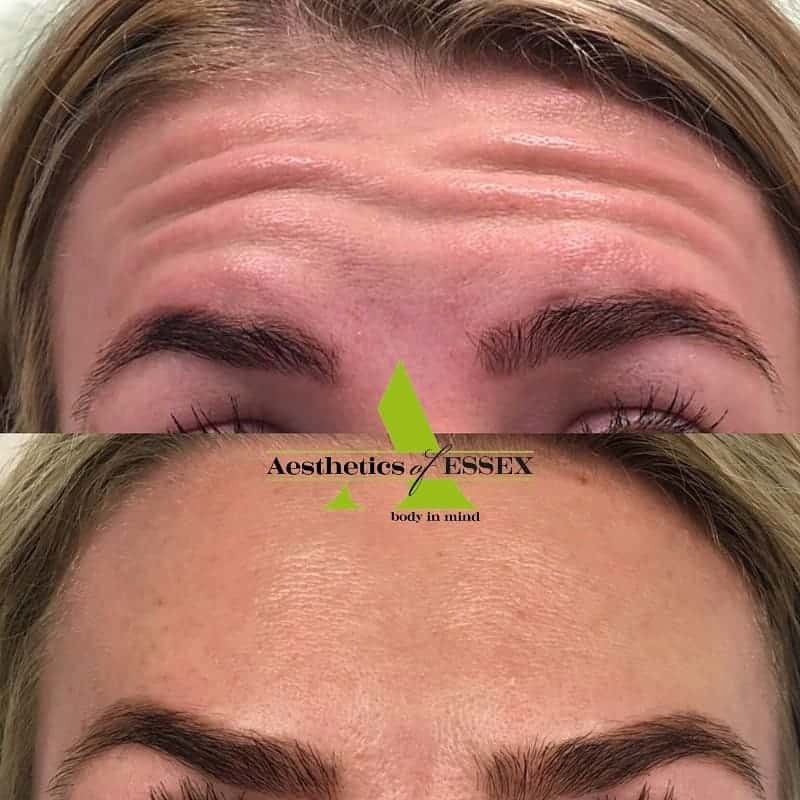 Sweating is normal and necessary to control body temperature during exercise and in warmer surroundings. Hyperhidrosis, or excessive sweating affects about 1% or 2% of the population. It can occur in many different areas of the body, and it affects both sexes equally, and all races. Hyperhidrosis is not a temporary condition and it can severely impact the daily life of people who suffer from it. We use Botulinum Toxin A injections to treat this condition by injecting it into the underarm skin. This permanently blocks nerve endings so that no further sweat can be produced from the sweat glands. Excessive underarm / armpit sweating is then stopped for approximately 5-8 months. After this time the treatment can be repeated.
For the best line and wrinkle treatments Essex can offer, look no further than Aesthetics of Essex.
Frequently Asked Questions
Body Contouring with Accent XL
During the procedure, the Accent XL system is used to precisely heat the tissue just within your skin's inner layer; for body contouring, the subcutaneous fat layer. Following each treatment, you can immediately resume all routine activities. This procedure is also pain-free as most patients often describe the sensation as a warm massage.
The Accent XL gradually heats the dermal and sub dermal tissue to tighten and re-contour both above and below the skin. Collagen fibres contract and multiply which firms and improves the looseness of the treatment area. Connective tissue contracts to improve the skin's contour, texture and shape.
This targeted energy helps reorganise the cellular environment and simulates your cells to produce new collagen. New collagen is what gives you the smooth texture, elastic quality and beautiful radiance of youthful skin.
The procedure usually takes between 30-45 minutes, depending on the size of the area that you are having treated. Visible results continue to progress over subsequent months.
How it Works
Accent XL is a radio-frequency treatment that utilizes controlled heat therapy to tighten skin on the face and body. Accent XL heats your skins inner layer (the dermis) and deep fat. The heat delivered breaks up the connective tissue and fat cells that cause bumpy cellulite, and promotes new collagen production – which stimulates skin to plump up. This treatment reduces the look and feel of dimply skin.
Body contouring is the perfect way to target problem areas of loose skin, fat and cellulite. Accent XL treats loose skin and fat deposits. Most body contouring products only focus on contouring, not on tightening. We can achieve true body contouring and remodelling of fat through the use of selective heat and collagen production by Accent XL.
This skin smoothing, body contouring treatment can be used on most areas of the body; stomach, back, thighs, buttocks, face and neck, and upper arms. It is completely safe and has been used to improve the skin of patients worldwide, safely and successfully.
This treatment does not require incisions or injections. Prior treatment, a cold gel is applied to the target area. The NIR hand piece is then passed over the treatment area in a sweeping motion. The NIR hand-piece delivers uniform energy distribution that produces dramatic, yet comfortable deep dermal heating without damage to the epidermis.
Its infrared technology heats the tissue deep below the skins surface (the dermis), causing collagen fibres to contract and tighten, and stimulates the formation of new collagen; further enhancing the tightening effect and helping to bolster the skin against future ageing.
Patients report little or no pain with pulsed light treatment. The procedure usually takes between 30-45 minutes, depending on the size of the area that you are having treated. Laser skin tightening patients immediately begin to notice smoother, softer skin and a more youthful appearance and visible results continue to progress over subsequent months.
Skin Tightening with NIR
NIR (Near Infrared) is a new, safe technology built to provide a solution for sagging skin – a revolutionary light-based solution that tightens, tones and smoothes your skin – giving you an improved overall appearance.
NIR penetrates and heals your skin's inner layer without harming its surface. NIR uses an infrared light source to tighten skin by heating the collagen under the skin's surface, causing the collagen fibres to contract, tightening skin laxity and improving skin architecture without damaging the surface. The presence of healthy collagen in the dermis helps maintain a youthful, resilient texture.
There are many skin tightening products that are easily purchasable that temporarily gives the skin a smoother appearance, but none can fully restore collagen in the skin's inner layer like NIR can.
NIR tissue tightening is a non-invasive treatment for saggy skin, a safer alternative to thigh lifts and tummy tucks!
Benefits
A non-invasive technique that can tighten facial or body skin
No surgery required
Minimal discomfort
Minimal risk of change in skin
Rare downtime
FAQ's
Are these treatments suitable for everyone?
Both procedures are excellent options for men and women who are interested in firming up sagging, loose skin or reducing cellulite build up through a non-invasive procedure. However we recommend that those who are diabetic, taking medication or are pregnant should not undergo these treatments.
Are the results permanent?
These treatments offer long-term (and often permanent) results as the fat which is removed is gone for good. This does not mean that new cellulite cannot form in time however, we therefore recommend sticking to a healthy diet after receiving these treatments.
How many sessions are needed?
The number of sessions needed varies on the individual patient's condition and the results each individual hopes to achieve. Most patients see visible results after 1 or 2 treatments, but for optimal results we recommend at least 6 treatments.
What are advantages of these Skin tightening techniques over other procedures?
There is no invasive surgery involved. Both procedures are relatively quick and pain-free and require no downtime. They also require fewer treatments than many laser treatments – saving you money.
Summary of your Treatment
Procedure Time
15 - 30 Minutes Estimated
Full Recovery
48 Hours estimated
Duration of Results
Results from course will need to be maintained every 6-8 weeks
Sensitivity Period
24 Hours Estimated
Risks and Complications
Slight redness can last up to 24 hours