Regular treatments provide can provide much needed TLC to our skin, however in order to maintain the results created post treatment, you need to incorporate products into your homecare routine; and use these inbetween treatments.
Our therapists have a detailed understanding of the products available at our clinic. They have received training and seen the effects firsthand; and can recommend which product to incorporate into your skincare routine (suited for your skin condition). Recommendations are made after a consultation or treatment has been conducted.

Glo•therapeutics are a cutting edge skincare line that offer products that not only purify and condition the skin, but also actively promote skin health and vitality. They offer a systematic approach to treat multiple skin concerns by incorporating homecare programs and professional treatments. Utilising innovative technology and the latest developments in the industry's science, their advanced formulations are created with potent concentrations of active ingredients to clinically transform the skin.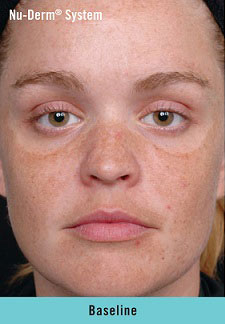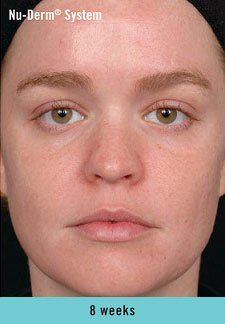 Results of Nu-Derm skincare system
For further information on the Glo-Therapeutics product range, click here.
Pharmaceutical-grade and chirally correct ingredients
Free of parabens and dyes
Professional retail products
Customisable facial protocals
Essential oil blends for aromatherapy and skin benefits
Customisable chemical treatments supported with homecare products
Treatments range from superficial to aggressive