This treatment is suitable for anyone looking for a non-surgical eyelift or eyebag removal (upper and lower lid blepharoplasty) treatment.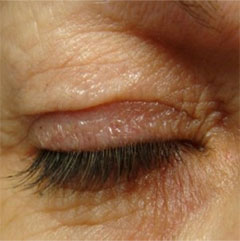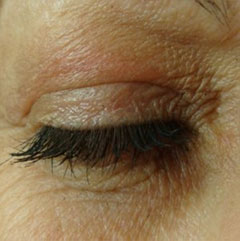 We are proud to announce we will be launching a new treatment in 2016: The non surgical eyelift.
The non surgical eyelift procedure called Felc by PLEXR®, a newer procedure at Aesthetics of Essex, with updated machinery, Felc is the upgraded version of our old PLEXR machines, Felc offers minimal damage to the skin with the scabs being much smaller and superficial than before, whilst still having an effective difference. Felc offers an effective alternative option to surgical procedures such as Blepharoplasty (baggy eyelid correction).
As well as tightening sagging skin under eyes, and as a result, reducing the appearance of wrinkles in the eye area, a non surgical eyelift is a relatively quick procedure for eyebag removal without surgery.
One of the key signs of ageing is loose or sagging skin on the eyelids and eyebags. The Felc (PLEXR) can effectively remove this loose or sagging skin without surgery and leaves no scarring.