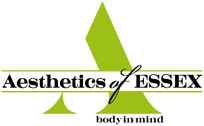 Aesthetics of Essex is an anti-aging, laser clinic established in 2012 that has introduced cosmetic surgery and PicoSure laser tattoo removal. Both non-surgical and surgical procedures are available at our clinic in Upminster Essex. Our aim is to rejuvenate your look and boost your self-confidence. We offer various non-invasive treatments for problematic skin conditions such as acne, Hyperhydrosis (excessive sweating), and pigmentation. Our popular treatments include pain-free laser hair removal, and PicoSure laser tattoo removal.
We have a full range of skin and aesthetic treatments for men and women, and follow strict procedures to ensure safe practice and effective results, sourcing reputable, qualified and experienced doctors, nurses and aesthetic professionals.
All our treatment consultations are free for both non-surgical and surgical cosmetic treatments and encouraged by our staff prior to any treatment.
Our free consultations for those considering cosmetic surgery help us to guide you through the process, with no pressure, just experience, expertise and an understanding ear. Because, we strive to provide the best quality of care attainable and produce natural-looking results that achieve the look you desire.
Please be aware we are NOT associated with Wowcher, Groupon or any other similar discount websites.
Want to find out more?
Find Us here
Meet the Team & learn more about our Clinic
Looking for a job in the beauty industry? Find our more about available job positions